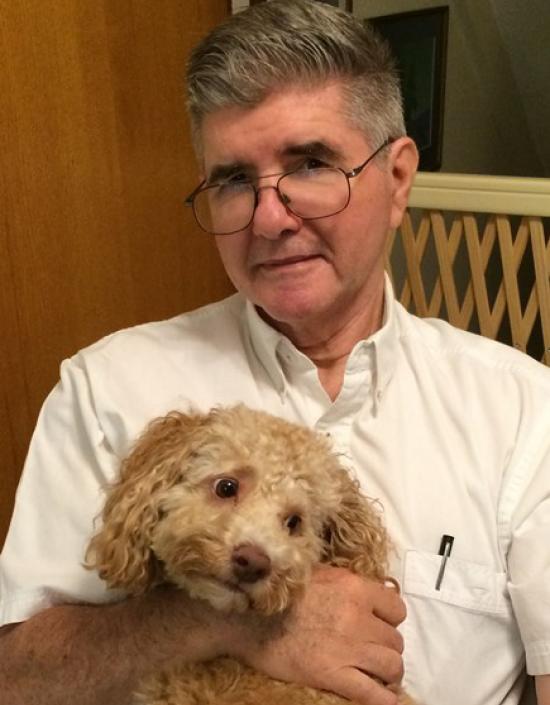 Rodney Kaiser
Your Earliest Memories of USITT:
My earliest memories of the Institute are of the 1967 New York Conference, as an exhibitor with Kliegl Brothers. I enjoyed the conference – seeing the other exhibitors, attending some sessions, and especially meeting many new people.
Your Favorite USITT Memory:
My favorite USITT memory is moving USITT archival materials from Kansas City to Syracuse in the late 1990's. I drove solo to Kansas City, rented a large trailer, met up with wife Chris and a group of other USITT volunteers, and loaded up the trailer with a thousand pounds or so of materials. Chris and I vacationed while driving the trailer back to Syracuse.
Your Most Memorable USITT character:
The most memorable USITT character that made a difference to me was my boss in my first full time employment, USITT Founder and Past President Joel Rubin. Joel was instrumental in my continuing to be involved in what my parents believed was not a real vocation. Larry Kellerman, a wheeler/dealer and Century Lighting employee was also someone involved with USITT who helped me successfully continue my career in theatrical equipment. In 1978 I was hired to work at J.R. Clancy, Inc. by USITT Fellow Jack Suesse. Jack, a true expert and teacher of stage rigging, Working with Jack encouraged my work in equipment design and testing and greatly expanded the horizons of the rigging work the Clancy employees undertook.
Anything you'd like to add about what the USITT means to you personally?
USITT has provided me with the opportunity to meet and know a wide variety of people, many of whom became friends as well. The opportunities to work on the creation of standards for an industry that had none when I began working in the industry, was directly related to those of us in the rigging field being able to get together to work on this extremely important project. The impact of this work will live long beyond us and I am most proud to have been a part of this work.