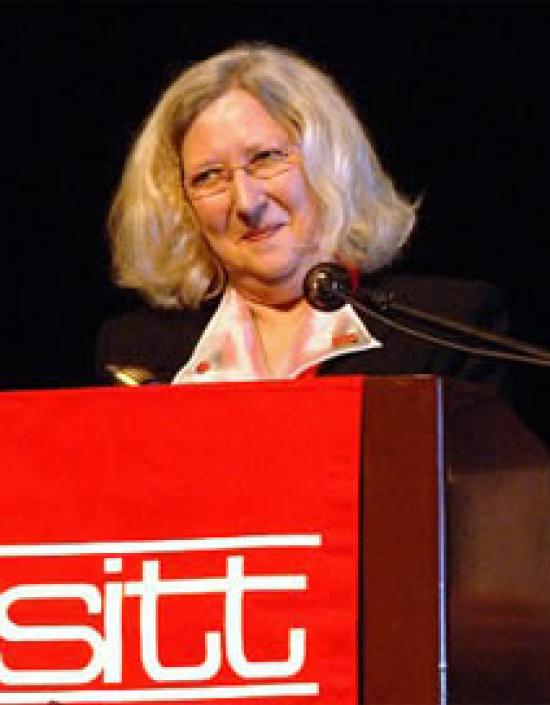 Sylvia Hillyard Pannell
Currently: professor emerita, Department of Theatre and Film Studies University of Georgia.
Sylvia holds the B.S. degree in Clothing and Textiles and the Master of Fine Arts in Theatrical Design from Florida State University.   A theatrical designer and educator for over three decades, her experiences include designing for both film and stage.  Previous teaching appointments include Southwest Missouri State University, the University of New Orleans and Tulane University.  She has designed costumes for hundreds of productions for, among others, the Asolo State Theater, Sarasota, FL, the College Light Opera Company at Highfield in Falmouth, MA, the Highlands Playhouse, and for the Jekyll Island Musical Comedy Festival.  She served as general manager of the Festival from 1983-88.
Her research includes the life and work of the late Broadway costume designer Freddy Wittop: Tony award winner for "Hello, Dolly!" She also conducts research on the designers who provided the sets and costumes for the Music Halls of Paris between WWI and WWII. Her essay on Freddy Wittop was recently published in Late & Great: American Designer 1960-2010. Further, she is co-author of Varieties of Theatrical Art,  an Introduction to Theater textbook and has authored articles for the professional journal Theater Design and Technology and served as its book review editor.
She joined USITT in 1976 and served on the local arrangements committee for the conference held that year in New Orleans. Past President and Fellow of the Institute, Sylvia has served on all USITT committees including but not limited to Finance, and Grants & Fellowships, Awards, and Publications Committees. She has worked with the Costume Commission since its inception and is active with USITT's international initiatives.
Sylvia is grateful to the United States Institute for Theater Technology for providing the professional bedrock and network upon which she has relied as a theatrical designer and educator.