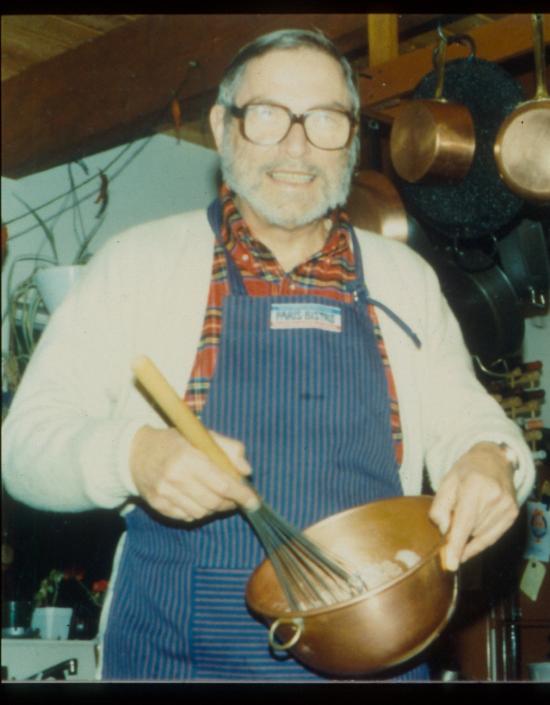 Tom Watson
(1924-2016)
Tom Watson -- inducted as a USITT Fellow in 1977, editor of TD&T from 1972 to 1977, and recipient of the USITT Honorary Lifetime Member Award -- died on May 20, 2016.

Born May 2, 1924, in Cleveland, Ohio, Thomas Stoneman Watson spent most of his childhood in the village of Aurora, OH, then finished high school in Shaker Heights, OH. On graduating high school in 1943, Tom enlisted in the U.S. Army and served in an Army Engineer pipeline company in France after the D-Day invasion.
Returning to Cleveland after the war, Tom attended Western Reserve University, earning his B.A. with a major in Theatre Arts. He returned to Western Reserve twice, first completing his M.A., and in 1963 completing his Ph.D. Although Tom tried his hand at acting and appeared on stage at various times throughout his career, his interests and skills centered on technical theatre, particularly lighting and set design. His career included summers as Technical Director/Designer for the American Dance Festival at Connecticut College, where he worked with such modern dance greats as Martha Graham, Paul Taylor, and Alvin Ailey. He taught on the faculties of Western Reserve University, SUNY at Buffalo, and the University of Delaware, where he chaired the Theatre Department for six years.
In 1950, Tom married Lois Warnshuis. They raised two daughters and enjoyed 51 years together until her death in 2001. Upon retirement, Tom and Lois moved to a house on Block Island, Rhode Island, which he had a major hand in building and renovating. He kept busy and active fishing, gardening, working in community theatre, singing with the Block Island Ecumenical Choir, and serving as an EMT. Several years after Lois's death, Tom moved to Orono, Maine where he met Frances T. Hunter who became his devoted partner and who made his last years at the Dirigo Pines Retirement Community some of the happiest of his life.