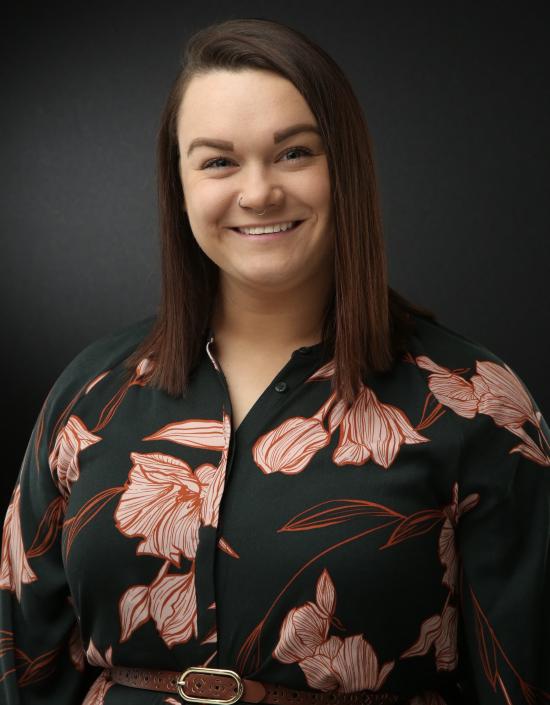 Jenn Shuron
Content Coordinator
Contact Jenn
Areas of Responsibility Include:
Weekly News Oversight and Editorial Management
TECHnically Speaking Podcast
Website Content
---
About Jenn
JENN SHURON is USITT's Content Coordinator, newsletter curator, podcast producer, and overall marketing guru. Jenn has been with USITT since 2016 and attended her first Conference in St. Louis in 2017.
Jenn creates and oversees USITT's website and podcast content; its Weekly News newsletter; Conference website; digital deliverables for exhibitors and advertisers; and all other content needs.
In 2019, Jenn created what is now USITT's official podcast, TECHnically Speaking, which has more than 9,000 downloads on our hosting site alone with thousands more on Apple Podcasts and Spotify. Listen to TECHnically Speaking.
When the global COVID pandemic turned the world upside down, Jenn and the engagement team knew they had to create a new way to get USITT news and information to members so, very early in the pandemic period, Weekly News was born. Curated, written, and edited by Jenn and garnering an average 40 percent open rate each week, Weekly News is a one stop shop for all USITT news, member stories, Conference information, and more.
Onsite at Conference, Jenn can be found at the TECHnically Speaking booth doing onsite interviews, at the registration booth handing out badges, and traversing the Expo floor doing "woman-on-the street" interviews with our many exhibitors.
Jenn has a bachelor's degree in journalism from SUNY Oswego and has worked on theatrical productions both on and off stage since the age of four. When Jenn is not curating the latest content for USITT or recording a podcast, she delights in baking, hiking, scoping out new photography spots, searching Pinterest for her next dinner recipe, and chipping away at her yearly GoodReads goal.
---