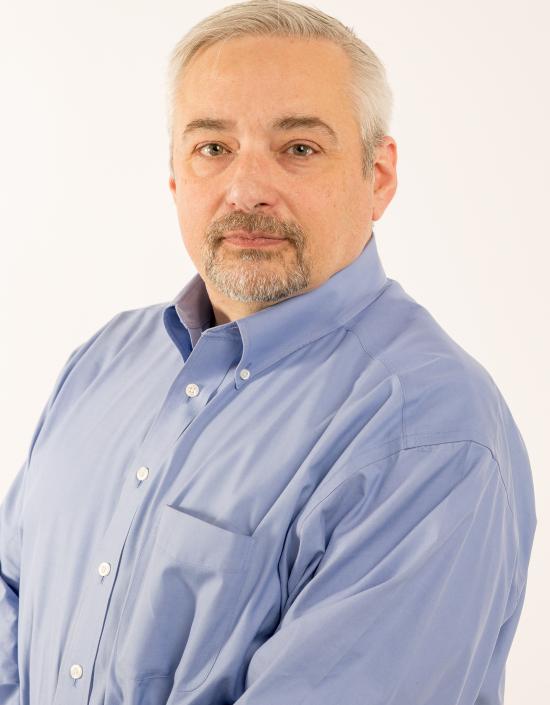 Mark Blackmon
Director of Engagement
Contact Mark
Areas of Responsibility Include:
Marketing, Membership, and Promotional Strategy
Website Content Development
User Experience
---
About Mark
MARK BLACKMON is responsible for all membership, marketing, and promotional operations of the Institute.
He was asked to join USITT in 2018 as Director of Marketing & Public Relations to analyze and reinvigorate Institute communications. The next year his remit was expanded to include responsibility for and management of membership activities and annual conference registration, two of the Institute's three primary earned revenue streams. His work in branding and institutional messaging sees him working closely with the Executive Director and the Director of Sales & Events.
Direct reports currently include the Associate Director of Engagement for Member Experience, the Engagement Marketing Manager, and the Visual Content Administrator and various contractors in the communications field, including website and app developers, and the editorial and production team for Theatre Design & Technology (TD&T), the Institute's highly regarded journal.
He spent more than a decade in higher education administration, including as Director of News & Public Affairs at Monmouth University, Director of Communications at Wilson College, and serving Earlham College as Associate Vice President for Public Affairs and as Director of Media Relations, overseeing the college's extensive publications portfolio, all interactions with the national media, and implementing strategies to attract national attention to the college using new and emerging technology.
As an arts marketer, Blackmon developed innovative audience development strategies replicated nationally by non-profit professional theatres. A sought-after speaker, he has presented at conferences and symposia across the country. Most recently, on behalf of USITT he presented "No More Lines: Reinventing the Box Office Post-COVID," a radical reexamination of traditional front-of-house operations, at the AACTFest virtual national conference.
He developed key marketing and audience development materials for Montana Shakespeare in the Parks for 13 consecutive summer seasons and served for nearly a decade on the innovative senior management team at the Round House Theatre in suburban Washington, D.C., where he oversaw all sales, marketing and audience development, raising subscription revenue nearly 700 percent. Of the organization's Top Ten highest grossing shows (1978-2003), Blackmon developed the promotional strategies for all of them.
Other industry credits include serving as Head of Institutional Development and later as a Board member of Baltimore Shakespeare Festival; Vice President of the League of Washington Theatres; and as a nominator for the Helen Hayes Awards.
Blackmon co-founded Chanticleer Productions, one of the nation's first firms to create new media infrastructure for podcast programming accessible to the non-profit arena.
Originally schooled as a broadcast journalist, he has written in and developed story and content for virtually every conceivable format.  He makes his home in Syracuse with his husband and a basset hound. Life is too short to settle for bad theatre and weak tea.
---