2022 Collier Woods, Jr. Scholarship Recipients Announced
August 18, 2022
Niya John and Kim Parson have been selected as the 2022 recipients of the Collier Robert Woods, Jr. Scholarship.
The scholarship, named to honor designer and technician Collier Robert Woods, Jr., who passed away in 2020, supports Black and African American students with interests in lighting design and/or theatre production, technology, and associated theatrical fields. 
Woods was a veteran lighting designer and stage technician with extensive lighting design credits in opera, ballet, modern dance, music and theatre.
Meet the 2022 Recipients: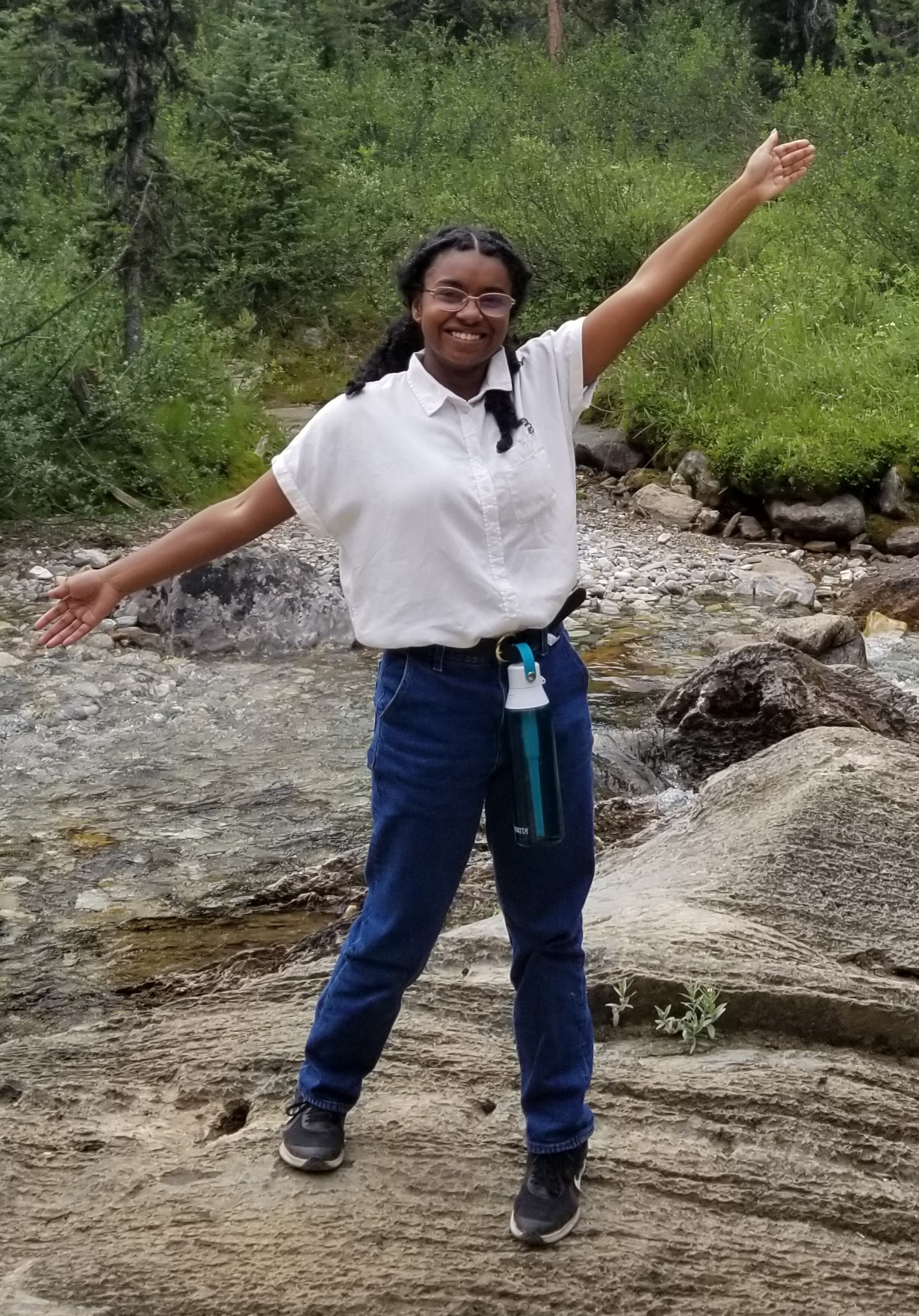 Niya John is a lighting designer entering her junior year at the University of Maryland, Baltimore County. Niya is beyond excited to be a recipient of this year's scholarship. As a designer, she loves  to incorporate vibrant colors and test the boundries of color theory. She is looking forward to designing future productions at her school, as well as in the professional world. Her ultimate goal is to be nominated for (and then win) a Tony Award for her designs. 
"Helping to create experiences, memories, and then witnessing said experiences — nothing beats it," Niya said. "If I can follow my passion and spread joy while doing it, why would I do anything else?"
Niya continues to hone her skills as a lighting designer through her education and, most recently, her work with Publick Playhouse in Hyattsville, Maryland.
"I am thrilled to be a Collier Robert Woods Jr. Scholarship recipient and I am honored to be selected as someone to help carry on his legacy," Niya said. "Thank you to USITT and Anjali Austin."
Kim Parson will be a junior at McDaniel College this fall where she is currently training to become the potential master electrician for the campus theatre and assistant lighting designer for future upcoming shows. She is currently majoring in theatre arts with a minor in cinema and has worked on three, going on four shows during her time so far at McDaniel College. Kim feels that creating the ambiance and life of the show is truly something special and spectacular. 
"To be able to put my passion and love on stage for others to enjoy just as much as I do is such a remarkable thing," Kim said. "I hope to inspire someone else to get into design and tech as they watch my work just as I was inspired at an early age."
Kim wants to continue to create pieces of art on stage that leave people in awe, just the way theatre has always left her.
"I am truly honored to have been chosen to receive this amazing scholarship," Kim said. "My love and dedication to the theatre is paying off, and to be able to be recognized for it is absolutely a blessing. Sending a huge thank you to Ms. Anjali Austin for her hard work and commitment in keeping Mr. Collier Woods' legacy going. I truly hope I can be an inspiration in my years to come just as Mr. Woods was to so many people. Thank you again for this opportunity!"
USITT looks forward to continuing to help advance the training of the scholarship recipients as a way of honoring someone who dedicated himself to developing others.
"Supporting the careers of blossoming artists was a mission of Collier's," said Woods' wife, Anjali Austin. "That Ms. John and Ms. Parson have been selected as this year's scholarship recipients is also representative of his belief in gender equity and inclusion. Through them Collier's legacy continues -- and I am ever thankful."
Donations to the Collier Robert Woods, Jr. Scholarship can be made here.