Broadway Stage Management Symposium's Free SM Tech Friday Program | Scriptation
October 2, 2020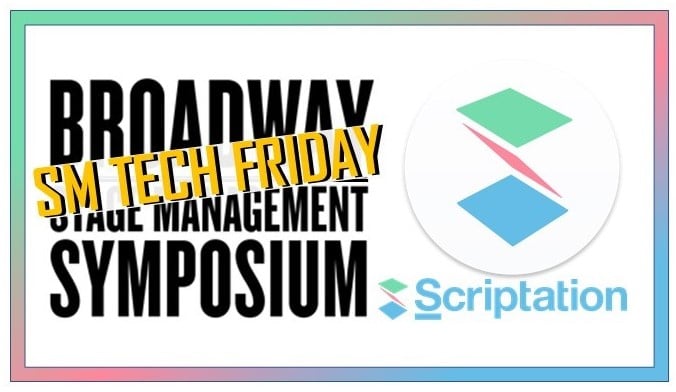 The Broadway Stage Management Symposium is offering free programs so you can learn some additional skills about new technology for Stage Managers. The next seminar is coming up on Friday, October 2, 2020 at 4:00 p.m. will be focusing on Scriptation, Hollywood's must-have script app—now for use in theater.
Joining Broadway Stage Management Symposium's Matt Stern will be Steve Vitolo and Michael Rico Cohen from Scriptation. They will explore this powerful app built for production. You can markup scripts, automatically transfer notes to new pages, advanced annotation features, collaborate through cloud sync, work in three-dimensional layers, and more. You will learn how Scriptation can be of service to Stage Managers, sound, lighting, and others who need to rely on a script. You can help your entire company be prepared to go paperless.
Register here for this free program, which is open to everyone.