Costume Designer Ann Roth Makes Impactful Appearance in 'Barbie' Movie
July 25, 2023
Screen grab of Ann Roth in "Barbie" 2023
If you're looking for a reason to head to the movie theatre to see "Barbie," costume designer Ann Roth's appearance in the film might just seal the deal for industry folx.
The Award winning costume designer, 2014 Distinguished Achievement Award in Costume Design & Technology winner, and subject of USITT's ongoing series of monographs on America's best theatrical designers, The Designs of Ann Roth, can be seen in an impactful cameo appearance in the new "Barbie" movie. 
Roth's appearance is highlighted in a recent article by Maureen Dowd for The New York Times, "Ann Roth is Hollywood's Secret Weapon," which reflects on Roth's illustrious and robust career, her Academy Award win for best costume design in 2021 for "Ma Rainey's Black Bottom," and of course, her work on "Barbie" and relationship with the film's director, Greta Gerwig. Below is an excerpt from the recent New York Times article.
"Ms. Roth has a pivotal scene with Margot Robbie in the "Barbie" movie, directed by her friend Greta Gerwig (Ms. Roth calls her "Gret"). When it was floated that Ms. Gerwig cut the scene, she refused, she said, because without it, "I don't know what this movie is about."

When the forever-young Barbie ventures out from Barbieland and encounters Ms. Roth, who plays a woman sitting at a bus stop in Los Angeles reading a paper, the doll suddenly realizes that being human and growing old could be cool.

"You're so beautiful," Barbie tells the woman, sounding amazed.

"I know it," Ms. Roth, in character, replies blithely.

Asked about the blizzard of pink that has enveloped the nation, Ms. Roth replied: "I live in Pennsylvania. I haven't seen pink in a long time." She is not going to a fancy "Barbie" premiere. She's going to see the movie this weekend at a theater on Route 248 in eastern Pennsylvania."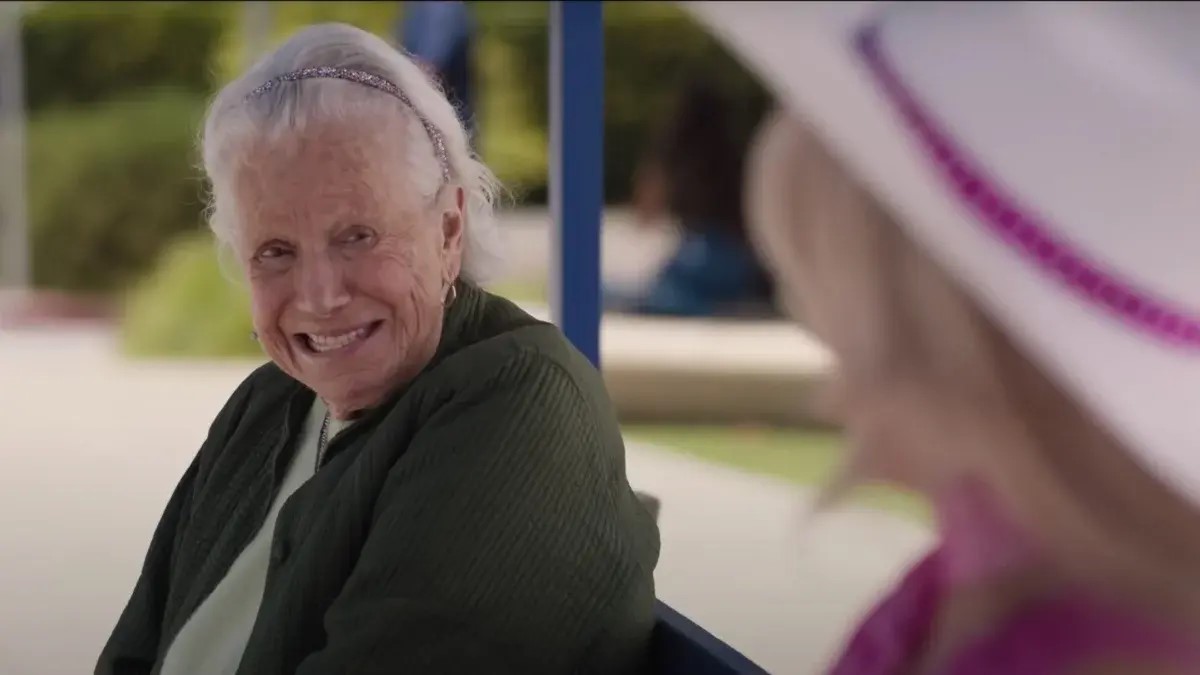 If you'd like to read more about Ann Roth's industry work and learn more about her designs, click here to purchase a copy of The Designs of Ann Roth.
To read The New York Times article, "Ann Roth is Hollywood's Secret Weapon" by Maureen Dowd, click here.