Freelance Makeup Artist Madison McLain Takes Manhattan by Storm
January 29, 2020
Freelance makeup artist and wig maker Madison McLain attended her first USITT Conference in 2019 where she took home the Young Designers, Managers, and Technicians award for Makeup Design sponsored by Krylon Professional Make-up and had her work displayed in our Young Designers' Forum. We sat down at USITT19 to discuss her most influential mentors and her love for the creativity of makeup and wigs. We recently caught up with Madison to see where her skills have taken her since her win and how she is making a name for herself in the Big Apple.
Tell me a bit about your award win.
I heard about the award because many people from my school have won it before in years past, so I was definitely aware of it through that. I'm a fourth-year undergrad and I've always wanted to apply for it, and I felt like, "This is the year!" The award honors someone who is proficient in designing makeup looks as well as someone who shows leadership skills in their craft and is able to show technical ability and design ability with makeup and hair.
It feels awesome to win. It is such an honor. USITT sends you an email congratulating you if you win. I hadn't heard anything for a while, so I didn't think I was going to win. One day, early in the morning I was checking my phone in bed and I saw the email, and it said, "Congratulations!" and I shot up out of bed, and told my roommate and everybody. It's been really exciting and this is also my first year at USITT, so the whole thing has been so exciting and fun.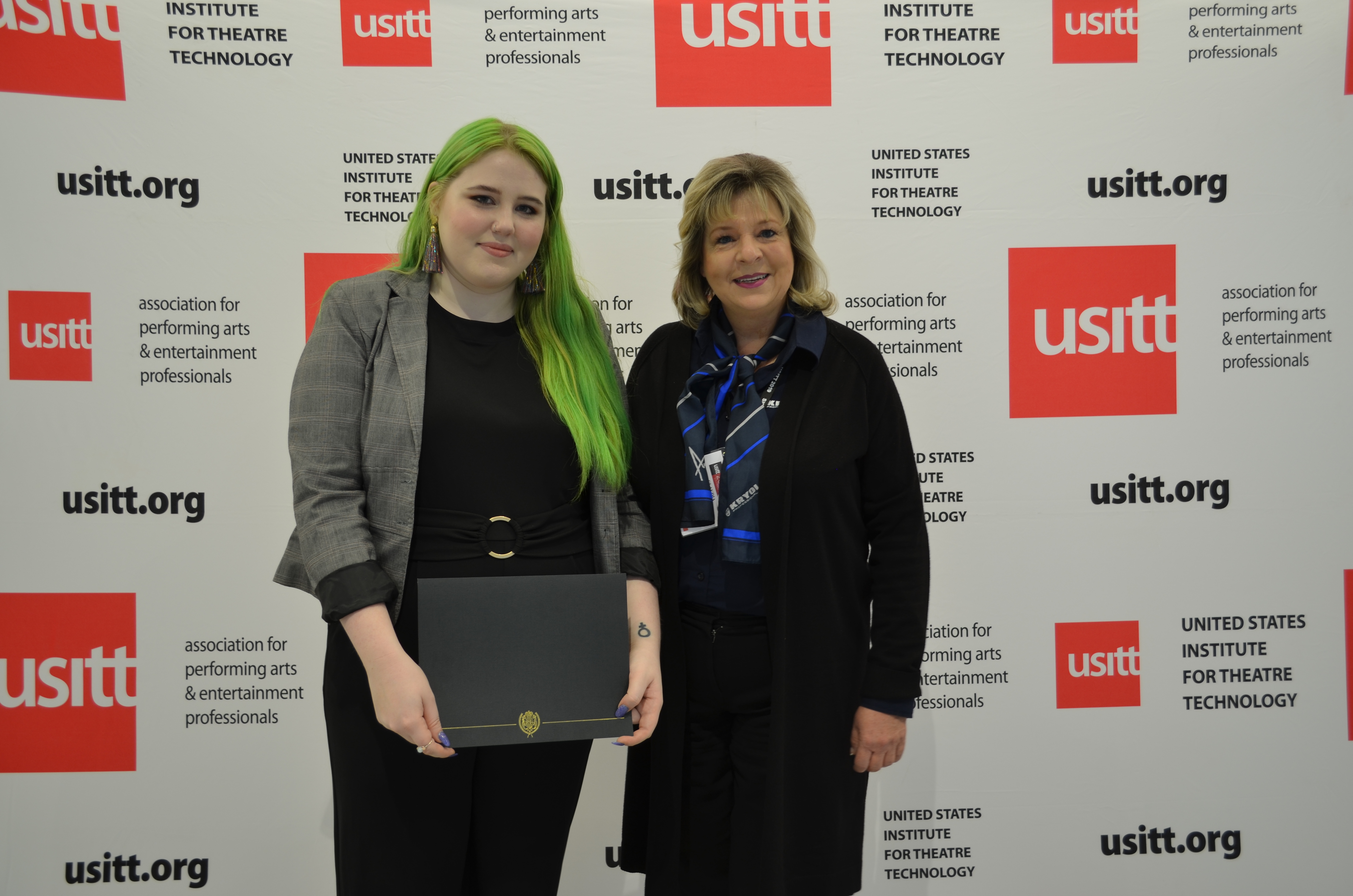 What have you enjoyed most so far?
I walked the Expo Floor yesterday right when it opened, so that was really exciting! It's really cool to see so many booths, companies, and schools here. The Conference seems like a really supportive, happy place. Everyone is so supportive, and here to lift each other up and celebrate this crazy industry that we're in. It's really cool.
Tell me a little bit about your educational path and what your future career aspirations are.
I kind of fell into makeup in high school. I was a member of our school's drama club, and I went to a very small school, so our drama club was tiny. I started doing makeup for shows. I don't remember if I volunteered, or if someone volunteered me, but I was like, "Oh, I'm good at this. I really like this. This could be something." And I really love film and TV, and I grew up watching a ton of movies. That was a big part of my life.
In high school, I said, "I really want to work in film somehow, but I don't know what to do." Then I started doing makeup, and I was like, "Oh, theatre's fun too." So, senior year of high school, I discovered the University of North Carolina School of the Arts and saw they had a wig and makeup program. That was really important because I really wanted to go to college. I didn't just want to get a license somewhere, I wanted to go the four years and have the college experience, but also do what I'm passionate about. So, that was really exciting and I immediately applied. It was actually the only school I applied to. It was the only one I wanted to go to, and I got in.
I'm a fourth-year now, and it's been a crazy whirlwind and I love what I do so much. I'm so grateful to go to the school that I go to. I graduate in about two months!
In August, the plan is to move to New York City, and I'm hoping to find work in film and television, or theatre, but I'm leaning a little more to film and TV right now. I also want to work as a freelancer.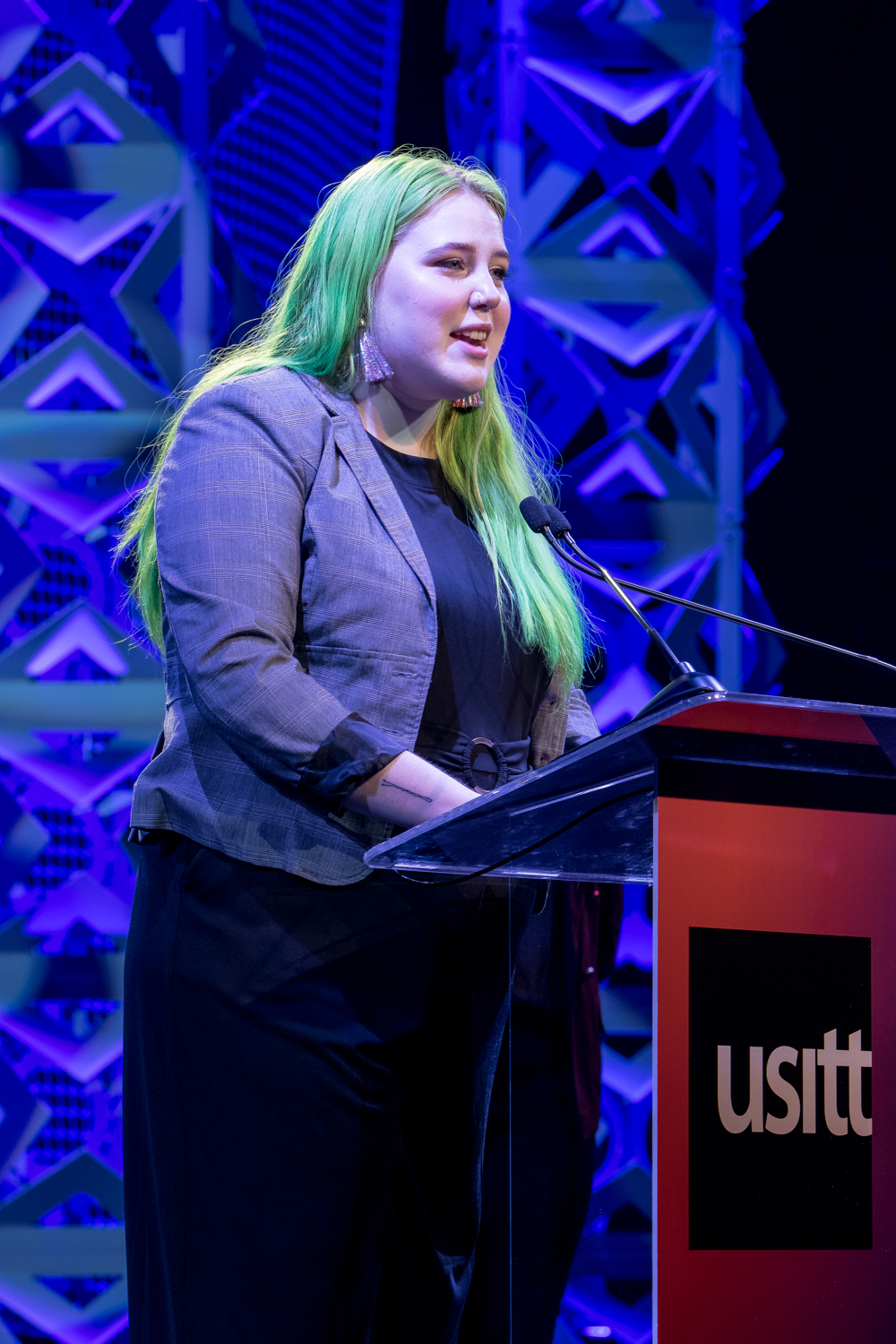 How do you find a work and life balance?
It's really hard honestly. It's very important, and also really challenging. But I don't know. It's just something I've learned over the years. Life kick's your ass a little bit, and then you have to learn, "Oh, I need to say no."
Saying no to things has really become a huge thing for me this year. Something I'm really learning that is important. It's about knowing yourself well enough to realize when you're getting too in over your head or too exhausted. It's something that's so instrumental. Knowing yourself well enough to say, "Okay, I need to say no to this next project so I can do these things for myself and spend this time relaxing." Spend certain days recharging for the next thing instead of just running yourself ragged.
Who have been some of your most influential mentors so far?
A huge mentor of mine is Holland Berson. She's the program director of the wig and makeup department at the University of North Carolina School of the Arts. She is one of the coolest people in the world and I'm always learning so much from her. She also happens to be my friend, too. I just love her. I look up to her so much
That's awesome!
Also, Chrystal Schanes is someone whose career I really admire. She's had an amazing career and led an amazing life. I really admire and look up to her. Besides those women, my mom is like a superhero. I love her, and she teaches me so much about being strong and standing up for yourself, your needs, and advocating for yourself above anything else. I definitely have some strong women in my life that I look up to.
Since USITT19, McLain graduated from UNCSA with her bachelor's degree and moved to New York City. She's been working steadily in NYC as a freelance hair and makeup artist.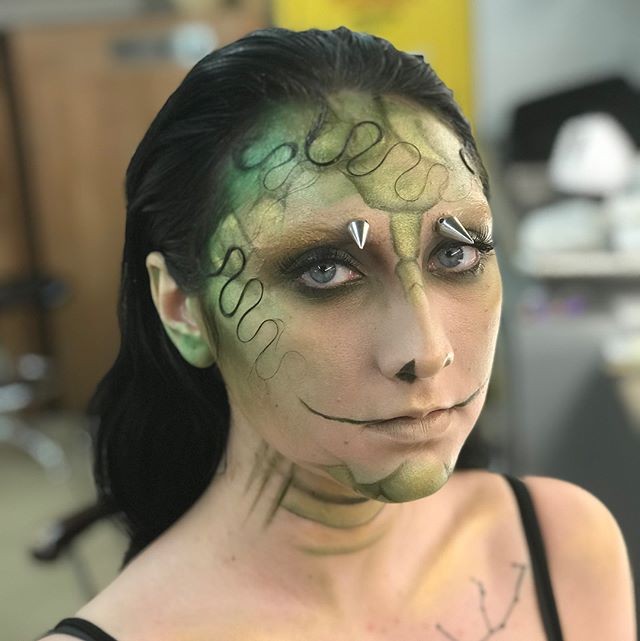 Her work has included Aladdin on (Broadway), Rock of Ages (off-Broadway), The Radio City Christmas Spectacular, American Ballet Theatre, and more! Her favorite job so far? "When I got to assist doing the Genie makeup for Aladdin on Broadway's appearance on Good Morning America!"
Pre-NYC move, McLain had the perception that working in a big city automatically meant feeling overwhelmed, but after getting settled, the makeup artist has found the opposite to be true. "One thing I've learned is how small the industry actually is," McLain said. "When I was in school, the industry and NYC itself seemed huge and daunting with endless contacts and people to meet," McLain said. "While it's true that there are many talented people here, it feels so much smaller than I would've expected. Everyone knows each other and once you start working, your name spreads fast."

And to those entering the industry, McLain has some simple, yet valuable advice. "Be prepared to work hard. Prepare yourself as much as possible by learning new techniques, but also realize that you'll never truly stop learning. Be kind, be humble, and just always do your best."