Meyer Sound Celebrates 15 Years at San Francisco's Outside Lands Festival
August 30, 2023
The Lands End main stage at the 2023 Outside Lands Festival. Photo by Steve Jennings.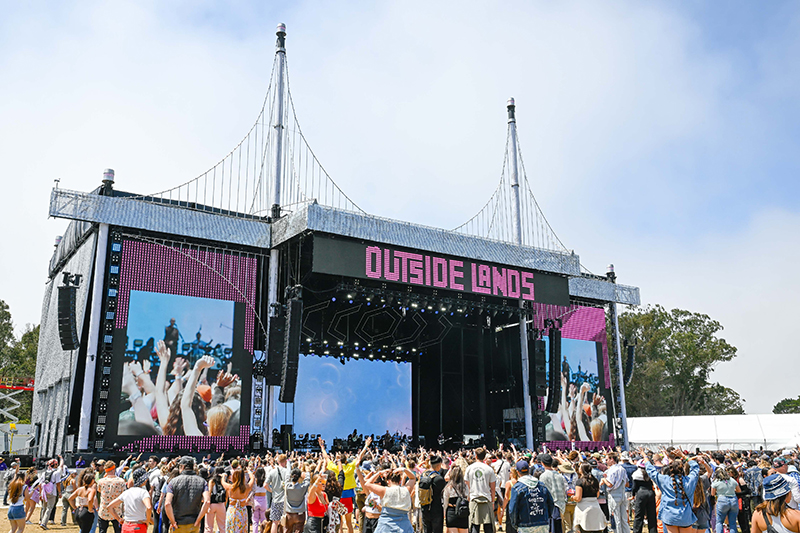 SAN FRANCISCO – The Outside Lands Festival once again tapped UltraSound, LLC to provide audio for the Lands End main stage August 11–13 and the Bay Area-based global leader in touring audio solutions chose Meyer Sound's Panther large-format linear array loudspeakers for the 15th anniversary of the celebration that drew 225,000 music fans.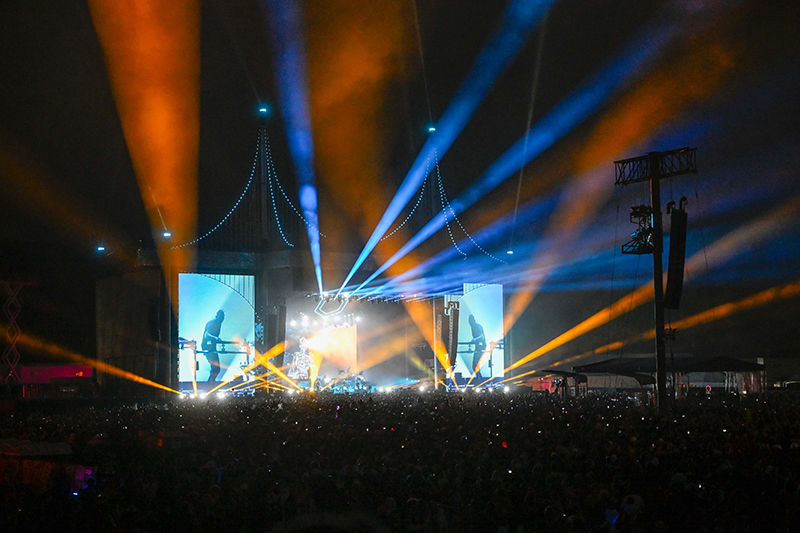 The three-day event in Golden Gate Park featured music on eight stages and attendees enjoyed food, wine, and good vibes, Bay Area style. At the festival, presented by Another Planet Entertainment, Superfly, and Starr Hill Presents, fans experienced performances by more than 100 acts, including Kendrick Lamar, Foo Fighters, ODESZA, and Megan Thee Stallion. Meyer Sound solutions provided by UltraSound, LLC and McCune Audio supported stages throughout the festival, including the Lands End main stage, Dolores', Cocktail Magic, the SOMA Tent, and The Music Den by Toyota.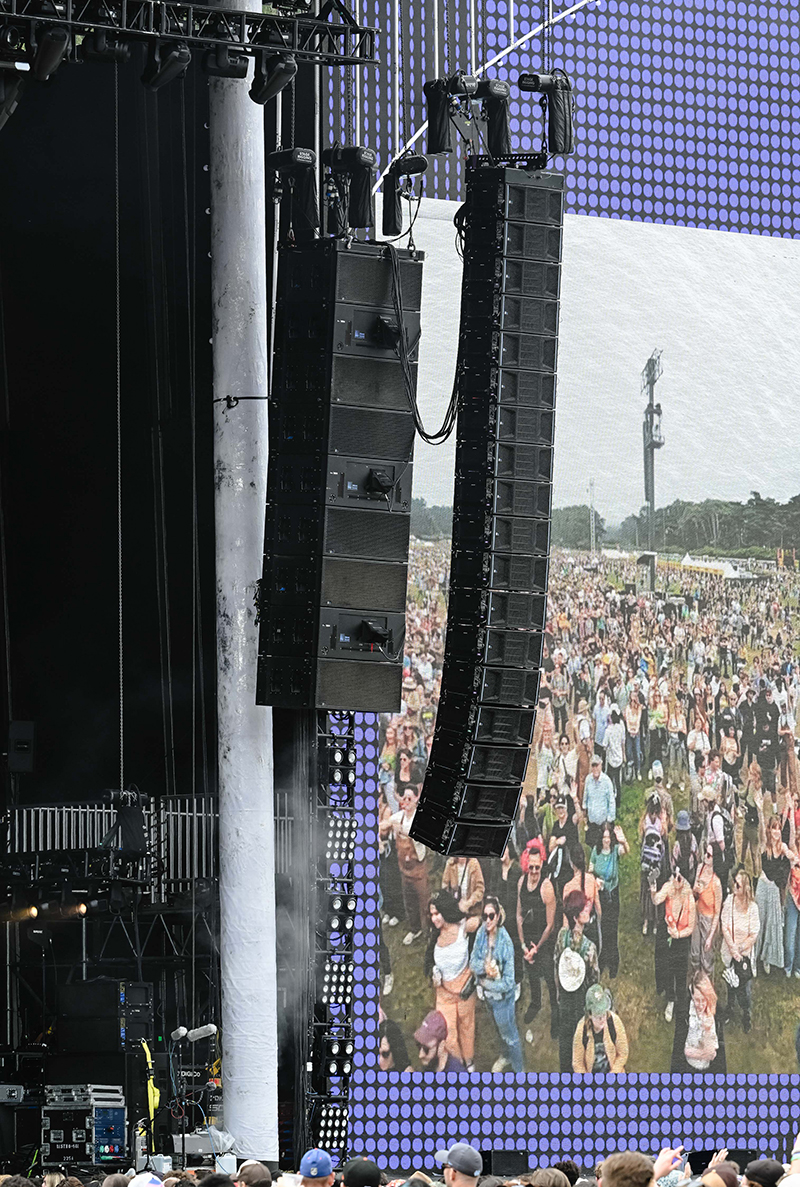 For the second year, Meyer Sound's PANTHER loudspeakers powered the festival's Lands End stage. PANTHER, with its highly predictable, linear response; unbeatable power performance; and three available coverage patterns, proved perfectly suited to the unique challenges of Outside Lands, which takes place in a wooded oasis in a dense urban environment.
"A lot of times the artists that we're speaking with don't fully understand that we're two blocks away from a residential community with people who are trying to enjoy a quiet weekend at home, and we don't want to disturb them, to the extent possible," says Mary Conde, senior vice president of production at Another Planet Entertainment.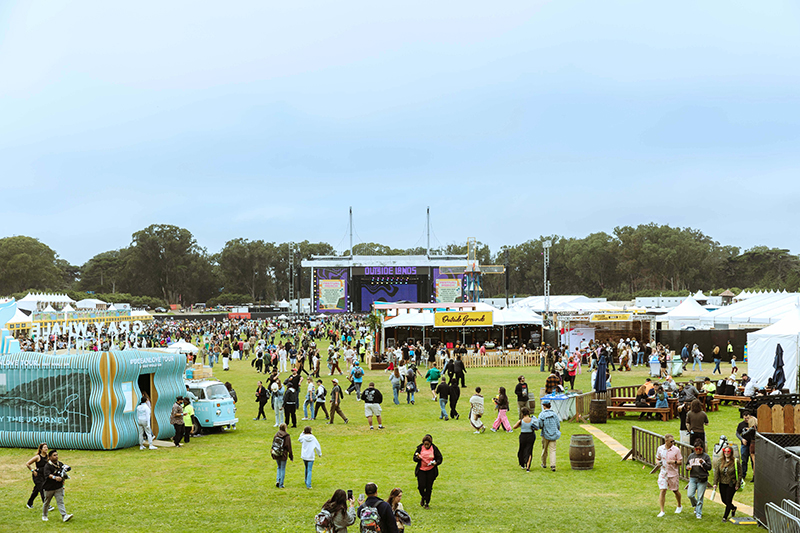 "The big sound challenge here is to keep things aimed down to the ground where the people are and not let it get too far into the air," explains Bob McCarthy, Meyer Sound's director of system optimization. "What we've done is use a three-part approach: We start with the main stage, then we hit delays, and then we hit delays again. This allowed me to get the mains aimed down more because they have to throw a shorter distance. And then the second set of delays, which are almost as powerful as the mains, restart the process from a nice, high position and aim down again. And then we finish it with a small system to end the system peacefully. The result is a better-quality experience for the audience from front to back and a better-quality experience for the neighborhood."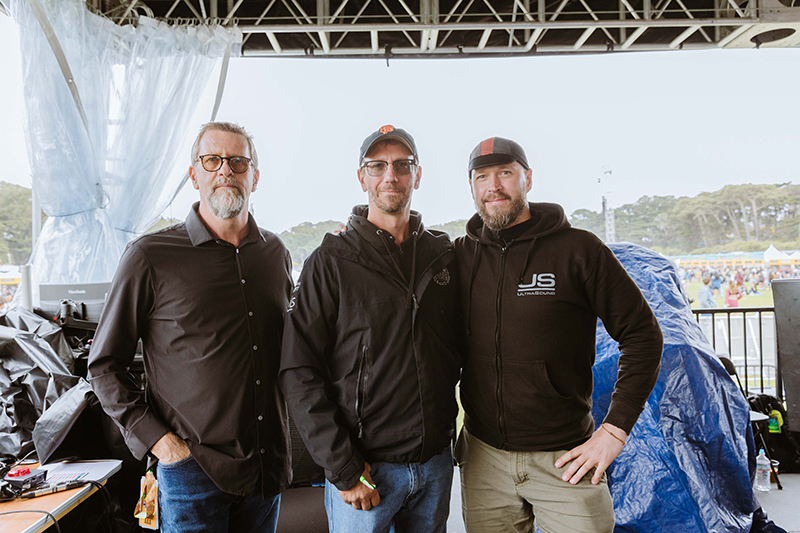 The Lands End stage featured 14 80-degree PANTHER-L over four 110-degree PANTHER-W loudspeakers per side, supplemented by Meyer Sound 1100-LFC™ low-frequency control elements deployed in gradient cardioid arrays behind each main array and across the front of the stage and LYON® linear line array loudspeakers serving as side hangs. Two primary delay towers combined wide- and narrow-coverage PANTHER loudspeakers, with Meyer Sound LEOPARD® compact linear line array loudspeakers powering four secondary delay towers, VIP fills, and ancillary areas.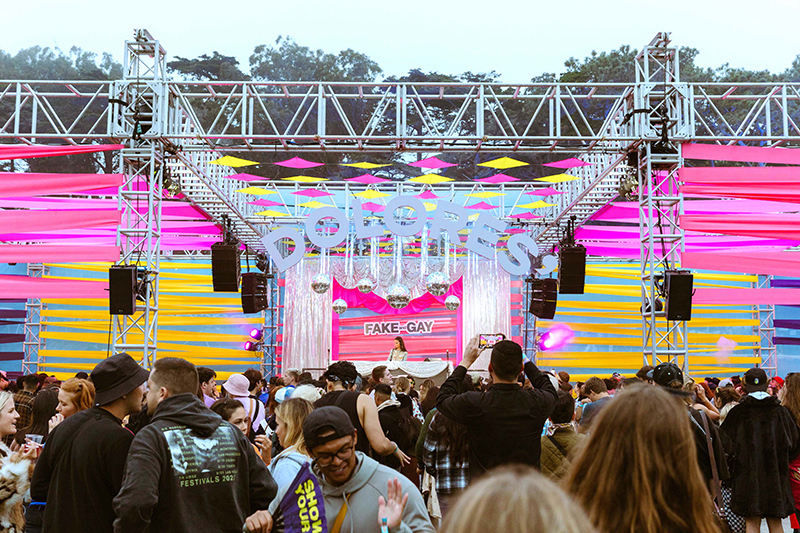 "What I really enjoy about PANTHER is its consistency and coverage on its wide ways," says Tom Lyon, senior systems engineer at UltraSound. "The narrow speakers, the long throws, which have 80-degree patterns, are literally 80 degrees. You go right to that outside edge and it sounds exactly the same until it cuts off. That's great for aiming the speakers away from things you don't want to hit."
Meyer Sound's Engineering Director, Acoustical and Mechanical Katie Murphy Khulusi says artist teams can take advantage of Meyer Sound's ecosystem of tools to precisely predict system performance. "We're able to have Bob McCarthy with his laptop show, 'this is what the MAPP 3D prediction is, this is what we're saying it's going to be like,' and then when you fly that system, that's what you actually end up getting."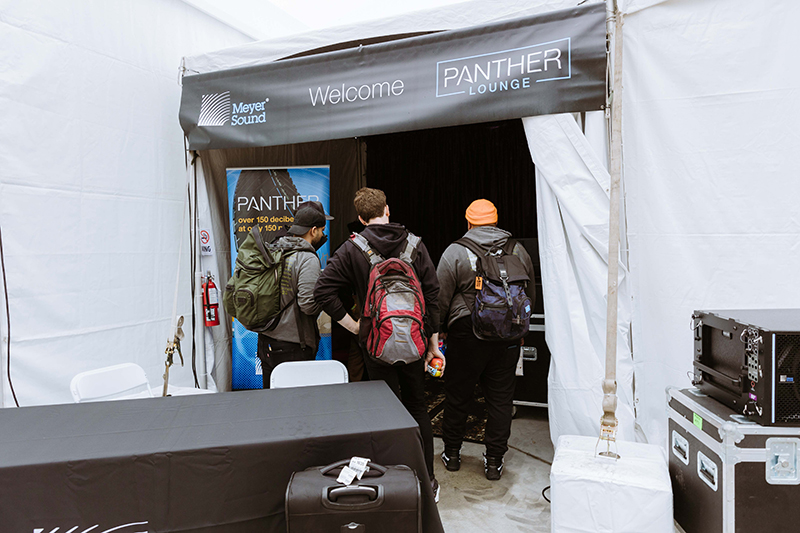 Backstage, Meyer Sound's PANTHER Lounge gave visiting engineers a chance to talk tech with PANTHER's designers and check out the new 2100-LFC™ low-frequency control element. "We always want to be listening and making sure that we're at the forefront of what people want to be using," says Murphy Khulusi. "It's really a pleasure to talk to some of these engineers who are saying, 'we've used PATHER three or four times this summer, and every time it's been really an easy, seamless experience that's consistent, and every time we know exactly what we're going to get."
For touring engineers, that consistency piece is critical, says Dean Mizzi, FOH engineer for Kendrick Lamar. "To be able to walk into a situation with a consistently designed PA that's going to sound the same as it did last time." He emphasizes that that also applies to the audience experience. "One of the biggest differences between indoor and outdoor gigs, apart from the obvious acoustic differences, is that people aren't confined to a seat or a very specific area," he explains. "And people roam everywhere. In this age where everybody's going to the internet and social media and everybody's a critic, it's more important than ever to have your system designed and dialed in."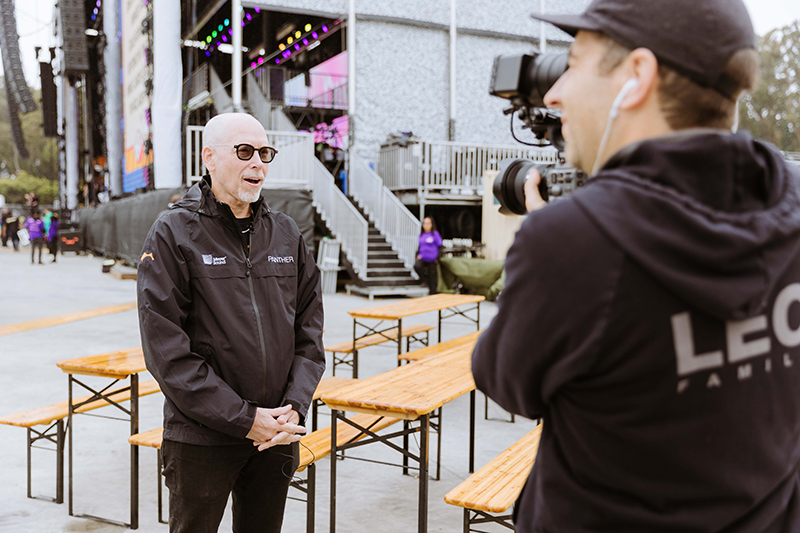 As Outside Lands evolves, its organizers continually seek new ways to keep programming fresh, always with an eye on quality sound as essential to the festival experience. The fact that the event gets better each year is a testament to the enduring partnership between Another Planet, UltraSound, and Meyer Sound. "We knew 15 years ago before we confirmed our first artist that the main stage was going to be powered by Meyer Sound," says Conde. "It was just a match made in heaven and it was going to represent the Bay Area and San Francisco and how we do live music here."
"I love the fact that Another Planet Entertainment is always looking to push the festival one more degree — whether it's the food or the talent or the sound deployment," says Lyon. "They're always trying to optimize the fan experience. And we're all part of that."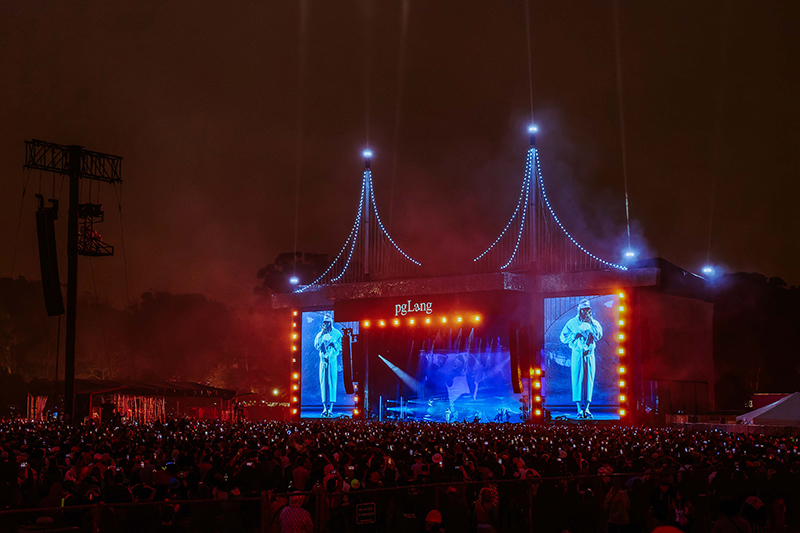 The Outside Lands Music Festival will return to San Francisco on August 9–11, 2024.