Mike Wood Lighting Design Partners with Borealis Solutions LLC to Expand Software Accessibility
August 7, 2023
NEW YORK, NY - Borealis Solutions LLC, a leading software company, is thrilled to announce its partnership with Mike Wood Lighting Design, offering all participants in the Student Apprenticeship Program free access to Borealis Solutions' flagship product: Vor.
The Mike Wood Student Apprenticeship program provides students and early career professionals with paid on-the-job training as a continuation of their education. Students can apply to a variety of specific shows, tailoring the apprenticeship to match their individual interests and goals, rather than solely those of the employer.
Vor is a new application which combines a video feed, audio inputs, and information from control systems to create a composite video that requires no post-render time. Popular in the theatrical market due to there being no proprietary software needed for playback, Vor empowers users to get immediate feedback just moments after stopping a recording.
"We are thrilled to offer participants in the Student Apprenticeship Program a 6-month Vor Production license, as well as a sticker pack", says Borealis Solutions Co-Founder Jess Creager. "By partnering with Mike, we are ensuring that students and early career professionals will have access to a tool in use around the world, regardless of their financial status".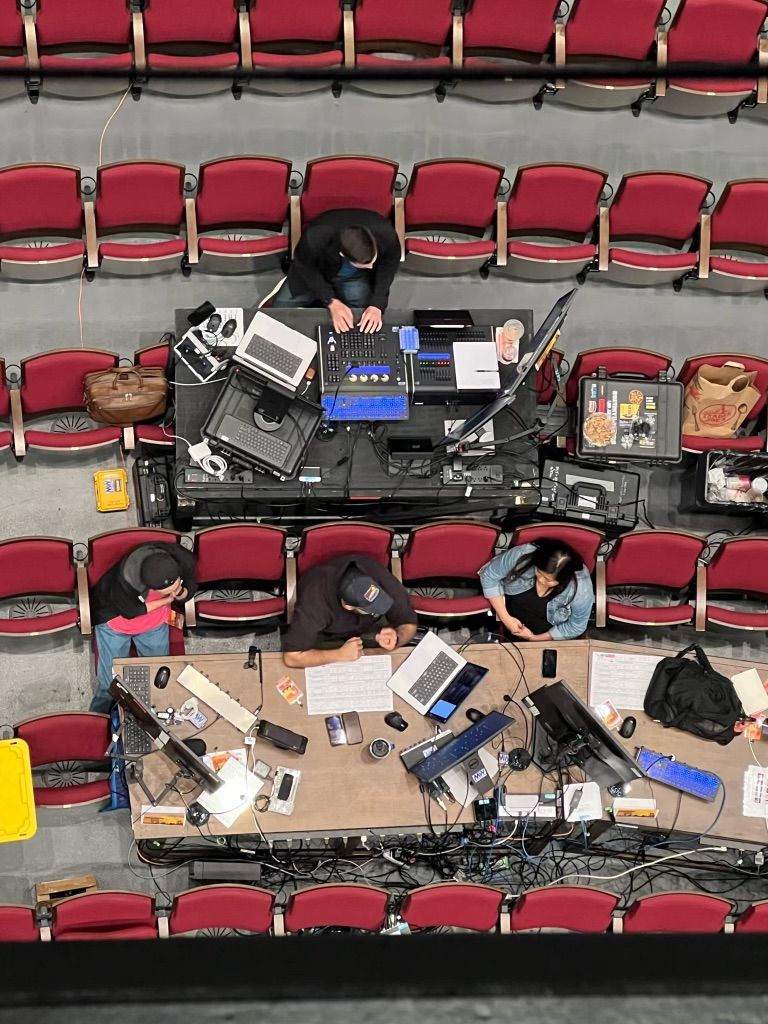 Mike Wood, of Mike Wood Lighting Design says: "Vor has quickly become one of the most valuable tools in my production toolbox. As a designer, it allows me to quickly add context to my notes while collaborating with other departments in a way we only dreamed of before. As an educator, I'm excited about the powerful opportunity that Vor provides for students in and out of the classroom to document their work, their processes, and their artistic and technical decisions."
"The core principle behind the apprenticeship program is to create opportunities for students and early career professionals by exposing them to real-world production work in a supportive, learning-first manner. Being able to give the participants access to industry-leading software such as Vor will help kick start their careers. My team and I are incredibly excited to partner with Borealis Solutions on this initiative, and hope it's the first of many industry partnerships as this program continues to grow!"
"Mike has been a great partner since the early days of Vor", continues Jess. "His blog post about Vor showed a deep understanding of how the software works, and the ease with which it can be customized to fit all needs. Overlaying information onto a video and sharing it is simple, and means all members of the team have access to the necessary information"
 
A Commitment to Accessibility
"Accessibility is at the center of all we do," adds Jess, "and we have designed Vor for users of varying skill sets, without compromising usability and power. Getting this software to students and early-career professionals is key. It's about investing in their education and supporting on the job access to software they need to succeed."
Since Vor was launched in 2022 it has been used on productions around the world (if you have a production happening in Antarctica, please reach out!) and become an invaluable tool for every member of the team from choreographers and directors to designers and stagehands.
About Mike Wood Lighting Design
Mike Wood is a lighting designer, production manager, and educator whose work has been seen on countless stages and screens across the United States. In addition to his award-winning design work, he has also served on the faculties of various educational institutions around the country and is currently the Director of Production for City Springs Theatre in Atlanta, GA. Known for his outreach and education work through social media, Mike and his team recently announced the public launch of a student apprenticeship program, with the goal of creating paid training opportunities for college students and early career professionals.
Website: https://mikewoodld.com
Program Details: https://mikewoodld.com/learnwithus/ Social: @mikewoodld
About Vor
Vor is an application for iOS and macOS that brings instant replay to live events. Vor allows users to combine a video feed, audio inputs, and information from control systems to create a composite video. With no post render time, and no proprietary software to watch it, Vor lets everyone on the team know exactly what happened, when. Get immediate feedback just moments after "Hold, please!"
With an ever increasing number of devices that Vor can connect to, Vor has been used to build shows around the world.
Capture the Moment.
Website: https://getVor.app Social: @getVorApp
About Borealis Solutions LLC
Borealis Solutions LLC, is a software development group that creates modern software. With the launch of their flagship product, Vor, they've revolutionized how teams create live events.
 
As a micro-business, software accessibility is at the core of Borealis. Through pricing, intuitive design, and support, Borealis ensures their software is approachable by all.
Website: https://borealis.llc/