New Member Nine: Cole Trumble
June 17, 2021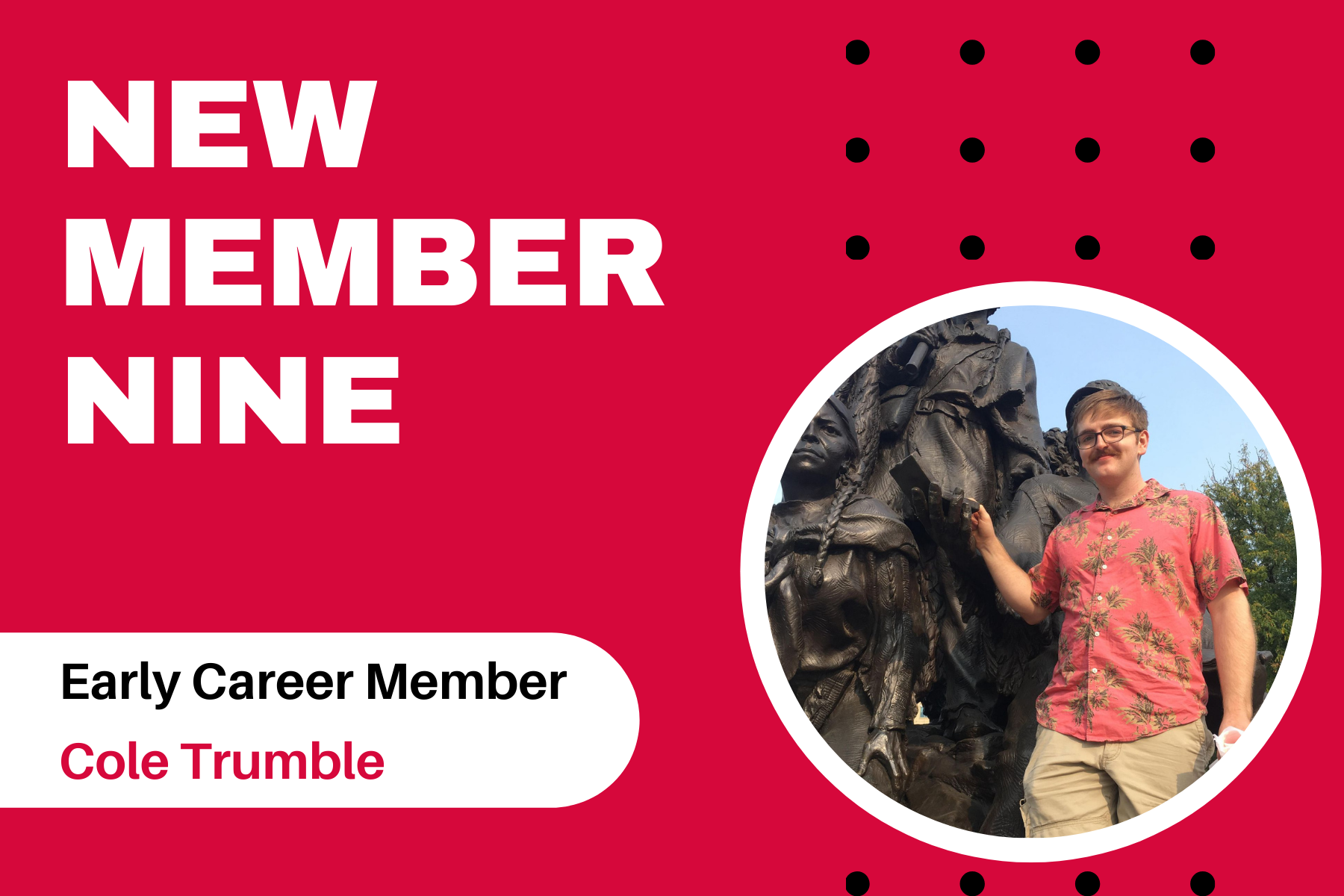 Help us welcome one of our newest Early Career Members, Cole Trumble! Get to know Cole below.
1. Why did you become a member?
I have recently completed my undergraduate schooling and hope to use this membership as a tool to connect with and learn from other theatre professionals.
2. How did you get your start in the industry?
A good high school drama teacher and a competitive undergraduate program, I also really like making props.
3. What's your most memorable industry experience so far?
My first job 16 hours away from home. Away from my home theatre/school with a different tech director, different rules, different shows, different stock... Every moment was spent learning something new.
4. Why are you passionate about the live entertainment industry?
I like to make and hold weird things and I love it when that is my professional job. Also I believe in art.
5. What's your favorite piece of equipment to work with?
Hand tool? Vice grip. Equipment in general? A tie between rope and or a lathe.
6. What's your "artist's mission statement?"
I want to do work that isn't boring and is driven, if it's good on top of that that's a big plus. I want to make things that are impressive not because of praise but because I owe it to myself to be impressive to myself.
7. What advice do you live by?
Once, when choreographing scenic transitions, we went through a bunch of brainstorming on how to re-order the units to come on and offstage in a way that was faster, but every change created a problem somewhere else that took way longer than the current plan. After talking it through with the ASM the scenic designer, walking back to his place in the house said, "I guess let's just try to do it better."
The ASM looked at me, frazzled, and said, "I guess just do it better??"
Not advice I would recommend giving, but when I run into a problem I find myself saying "just to it better" and it has helped me think my way out of a few jams.
8. What inspires your work?
I work mostly in properties so much of what inspires my work is determined by the playwright or the scenic designer or the director, but I like to use my other collaborators to inspire decisions about my work because I can give them more credit and it tends to make all the pieces of a show fit together nicely when they all come from a similar creative center.
Outside of predetermined things, I like to do work that I find interesting, so if I have a project come across I am always looking for a way to give it something significant and special. After all, if I'm not making something that's at least a little special, why am I making it?
9. Who would you most like to connect with?
I want to meet more props people and connect with people who want to make stylized, unrealistic theatre or otherwise have fun doing the job they do. And, if I had to name names? Eric Hart since I have his books.
BONUS - Tell us your best tech week survival tip!
You can make hot chocolate in a microwave and there aren't any laws on how much you can drink, live it up.