New Member Nine: Daelyn Vaughan
September 15, 2021
Meet Daelyn Vaughan, one of our newest student members studying at Western Colorado University. Give us a hand in welcoming Daelyn by learning a bit more about her with these nine rapid-fire questions!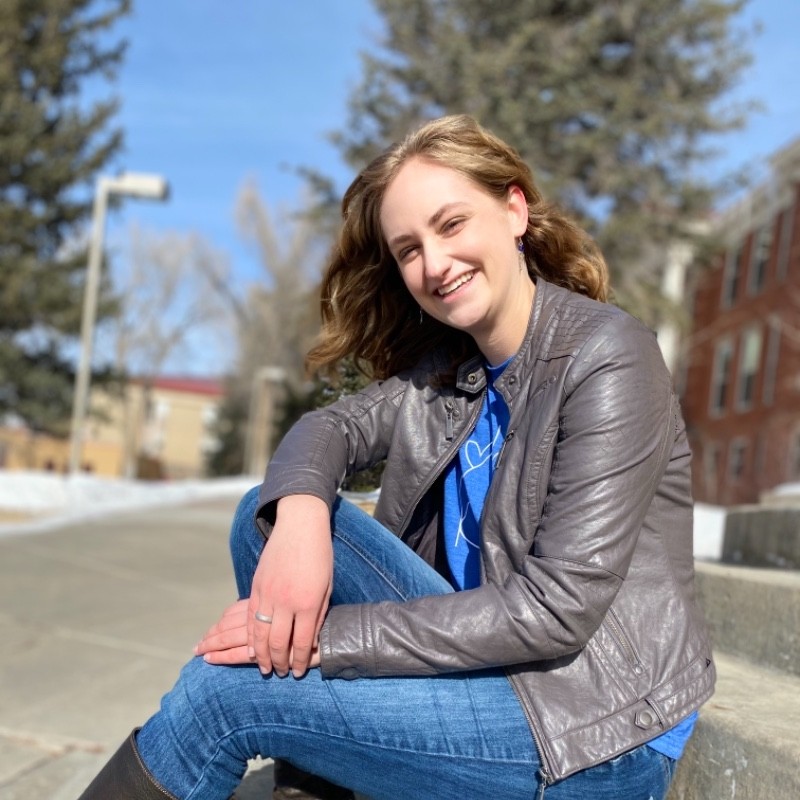 Why did you become a member?
I saw all of the amazing opportunities that the USITT provides and wanted to get in on the action! I want to learn all that I can and progress as an individual.
 
How did you get your start in the industry?
I am a student currently, so I am not quite in the industry yet, but hoping to get my start once I finish college.
 
What's your most memorable industry experience so far?
I have done some scenic design for the Gunnison Valley Theatre Festival in it's first year to run.
 
Why are you passionate about the live entertainment industry?
It has always been an amazing way to bring people together and bring the love of art to many.
 
What's your favorite piece of equipment to work with?
Paint is probably my personal favorite tool, one can create so much with just a bit of paint.
 
What's your "artist's mission statement?"
My mission is to create works that help others to love the art of theatre as much as I do.
 
What advice do you live by?
Be in the moment, present in whatever you do. If your head is somewhere else then where you are isn't going to be getting the best version of yourself. In whatever you are doing be present in it.
 
What inspires your work?
My friends, Family, and love of Art are the things that I find inspiration from the most. The challenge to do better and be better for the people around me, and the love of creating art drive me to be inspired.
 
Who would you most like to connect with?
I would love to connect with people who can teach me new things, I am a generalist in the sense that I would rather know a little about everything than be a complete expert on one specific topic. I know there are still one million things that I don't know, but I would love to shorten that list!
 
BONUS - Tell us your best tech week survival tip!
Make sure to take Vitamin C and get lots of sleep!
Interested in being featured in our Weekly Newsletter? If you're a new USITT member, click here. If you have been a USITT member for a month or more and would like to share your USITT story, click here.