New Member Nine: Schimberg Group
June 19, 2020
Schimberg Group is an architecture and interior design firm located in Sarasota, Fl. This "New Member Nine" submission was completed by Schimberg Group's Founder, Barron Schimberg. We are happy to welcome the Schimberg Group to USITT as a Supporting member!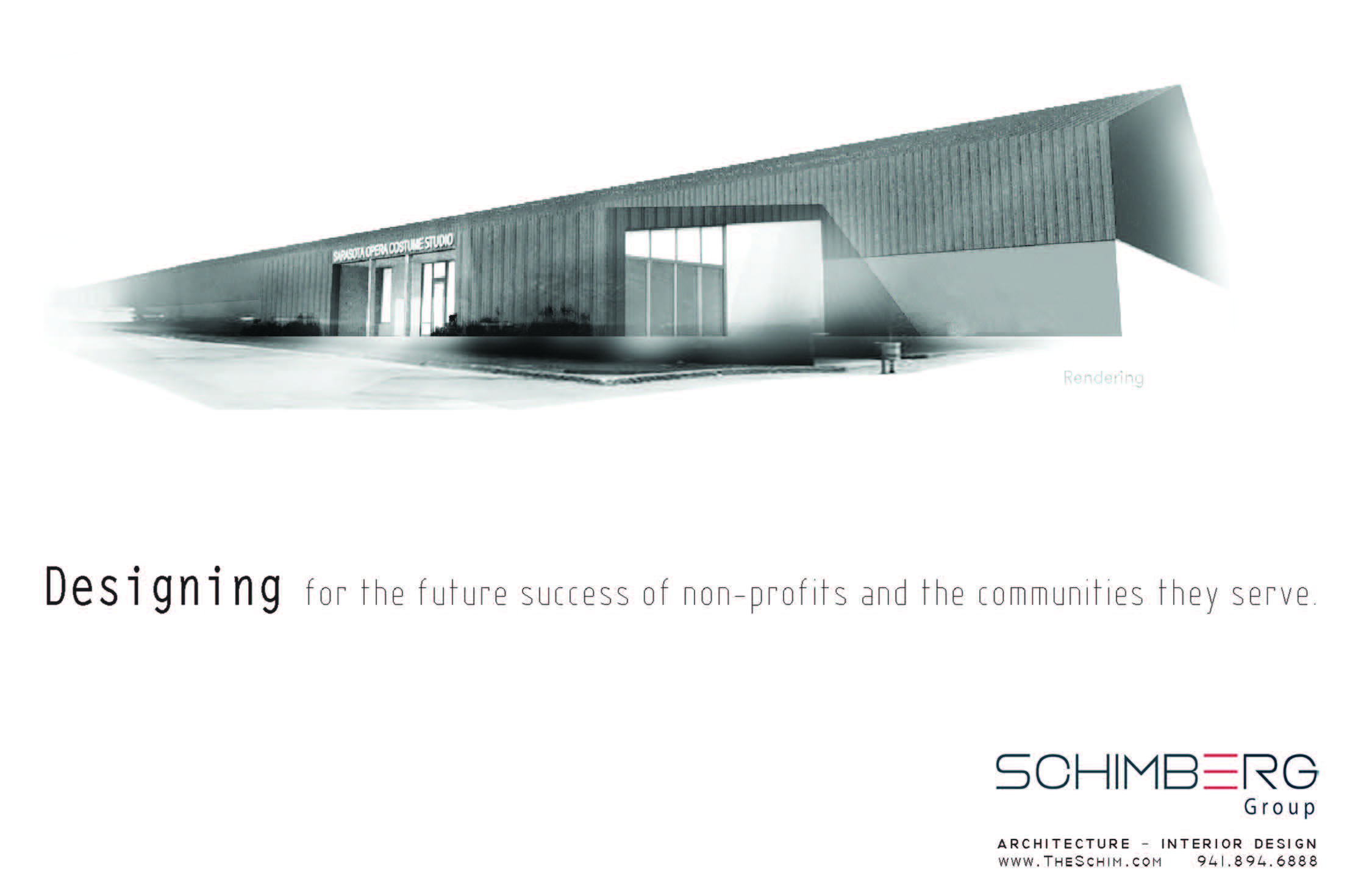 Name
Barron Schimberg
Education (Degree and/or Institution)
Master of Architecture
Membership Type
Supporting
1. Why did you become a member?
Our firm works with performance arts organizations and we live in a city that includes numerous, successful performance art venues. We feel that USITT is a good resource and learning tool for our company. We also look forward to build relationships through the organization's networking opportunities.
2. How did you get your start in the industry?
Each architect in our firm has a different connection to the industry, ranging from relationships with the local arts community, contractors and consultants. In addition, we are approached for our technical expertise based on previous work completed in the industry.
3. What's your most memorable industry experience so far?
Being hired to design a warehouse building to house the most unique and largest collection of costumes in North America for the Sarasota Opera.
4. Why are you passionate about the live entertainment industry?
We are passionate about the live entertainment industry because performance and its impact on the audience is vital for the intellectual and social growth of the community. Being able to hear, see and feel the stories told, strongly connect with our own experiences and then influence our choices and approach to life.
5. What's your favorite piece of equipment to work with?
Pen or pencil
6. What's your "artist's mission statement?"
Our goal is to be "your architect," bringing you confidence by partnering with a dedicated team that understands your visionary ideas alongside you, always looking for opportunities to increase efficiency, reduce the unknowns, deliver results, and create the highest level of design, no matter the scale of the project.
7. What advice do you live by?
Count thrice, cut once!
8. What inspires your work?
Our commitment to the passion of our client.
9. Who would you most like to connect with?
Executive Directors and/or Board members of Performance Arts Organizations.
BONUS - Tell us your best tech week survival tip!
Look up!