Recipients of the Inaugural Collier Robert Woods, Jr. Scholarship Announced
August 5, 2021
Jordan Hall and Brittannie Travis have been selected as recipients of the inaugural Collier Robert Woods, Jr. Scholarship.
The scholarship, named to honor designer and technician Collier Robert Woods, Jr., who passed away in 2020, supports Black and African American students with interests in lighting design and/or theatre production, technology, and associated theatrical fields.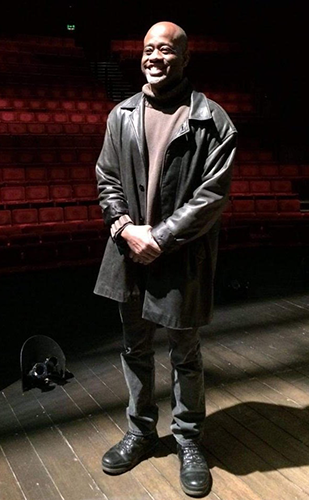 Woods was a veteran lighting designer and stage technician with extensive lighting design credits in opera, ballet, modern dance, music and theatre.
"We are honored to be the home of the Collier Robert Woods, Jr. Scholarship" Grindle said. "The family and friends of Collier Woods worked with us to turn an idea in to reality in less than 12 months. That we can honor the first anniversary of his death by announcing these two exceptional recipients is a testament to him and his legacy."
Jordan Hall is an award-winning lighting designer, scenic designer, and actor with experience in theatre, musical theatre, dance, and concert. During his undergraduate program at Illinois College, Jordan double majored in theatre and business administration. Within the Department of Theatre at Illinois College, Jordan was consistently recognized for his dedication and versatility in theatre by exceeding expectations both on and offstage.
"I am truly honored to be the recipient of the Collier Woods Scholarship upon the first anniversary of his passing," Hall said. "His career and legacy serve as an inspiration to me as an African American lighting designer. Thank you for enabling me to reach my fullest potential both academically and professionally. I will be forever grateful for the generosity of his family."
Hall is now pursuing a Master of Fine Arts in Design Technology, with a concentration in lighting design at the University of Nevada Las Vegas while serving as a Graduate Assistant for the Department of Theatre. 
Brittannie Travis is a costume designer, technician, and graphic designer. Currently, she is a second-year graduate assistant pursuing a Master of Fine Arts in Costume Design and Technology at University of Cincinnati's College Conservatory of Music (CCM).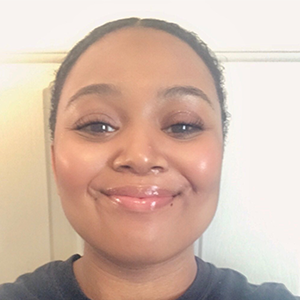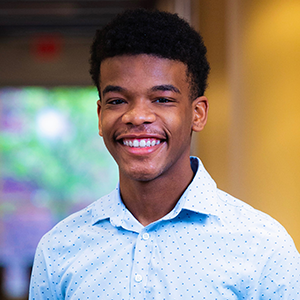 "I want to express my sincere gratitude to the Woods family and USITT," Travis said. "I am thankful and appreciative for being selected as a recipient of the Collier Robert Woods Jr. scholarship. Your generosity is providing support as I begin my second year as a Costume Design and Technology MFA candidate at the University of Cincinnati's College Conservatory of Music (CCM). Since my freshman year of undergrad, I've asked myself, "How do I want to contribute to society?" In 2021, my answer: acts of service through art and love. From my faith in God, support from immediate family and mentors, I've been encouraged to shoot for the moon. Through a career in the entertainment industry, I aspire to design, sketch and stitch for the next revolutionary 'Schuyler Sister' that is gazing at the stars. I am grateful for Mr. Woods' dedication to life-long learning and mentorship. Thank you for providing a gift that will let my light shine!"
Travis is always seeking opportunities to learn and grow within her craft. She regularly is seen attending workshops, festivals and digital classes. She has always had an interest in the performing, visual and fine arts. With this, she has acquired skills in playing the piano and violin, performing in the theatrical arts, drawing, painting, sculpting, printmaking, collages, photography, videography, graphic arts, the CAD (computer-aided design) system, apparel design, pattern making, draping, garment construction and costume crafts.
"I am thrilled that the Collier Robert Woods, Jr. Scholarship will provide support for young and emerging theatre designers and technicians," said Woods' wife, Anjali Austin. "Jordan Hall and Brittannie Travis - congratulations on being selected as the inaugural recipients of this award. It is through the generosity of many that this is possible, and I thank all who have contributed. Your kind efforts go far and ensure Collier's legacy will continue."
Donations to the Collier Robert Woods, Jr. Scholarship can be made here.