Reopening Plan Development Workshop Added to 2020 "Virtual" Event Safety Summit
October 29, 2020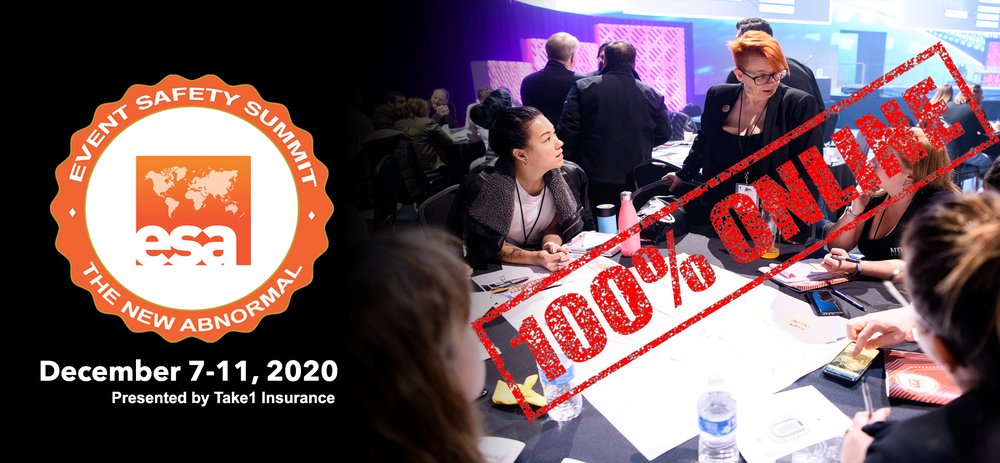 We all long to return to our venues and events as they were in the "before times". While some activities have resumed, there is still much uncertainty about when and how to safely reopen as the science around COVID-19 evolves. Effective health and safety protocols are essential for successful events in this "New Abnormal", and plans must be customized to reflect the user's unique needs, challenges, opportunities, and jurisdictional requirements.
To assist event operators in kickstarting the reopening process, the Event Safety Alliance (ESA) added an important new session to close out this year's Event Safety Summit program—Planning Through Tough Times: Figuring Out Your COVID-19 Response.
Led by safety consultant and Event Safety Alliance Canada President Janet Sellery, this three-hour workshop will include an overview of relevant resources, segment-focused small group activities, and live Q&A. You'll emerge with tools, tips, and a planning framework to organize your response with a view towards resuming events safely and responsibly, regardless of their size or type.
For more information and to register for this year's Event Safety Summit, please visit the link below. ESA hopes to see you in December!