Steppenwolf Theatre Chooses New Co-Artistic Directors: Glenn Davis and Audrey Francis
July 26, 2021
Co-Artistic Directors Audrey Francis and Glenn Davis in the new Round Theater, part of Steppenwolf's trailblazing Arts and Education Center opening this fall. Photo by Frank Ishman.
Steppenwolf Theatre Company recently announced a new model of leadership, naming two ensemble members Glenn Davis and Audrey Francis as the incoming Artistic Directors of the Chicago company. The new appointment continues Steppenwolf's tradition of its artistic leadership being placed in the hands of ensemble members, but this is the first time co-artistic leaders have been appointed by the 49-member ensemble in its nearly five-decade history, and the first time the company has elected an Artistic Director of color.
Both deeply rooted in the Chicago community, Davis and Francis have built the foundation of their artistic careers in the City's vibrant arts community. They each got their start at the School at Steppenwolf and, in 2017, became ensemble members under Anna D. Shapiro's leadership as Artistic Director.
"Steppenwolf was founded by extraordinary actors who had a vision of building an ensemble of artists who would support each other while producing honest, bold, and thought-provoking theatre," said Shapiro, Steppenwolf ensemble member who will step down as artistic director when her second three-year contract ends in August. "This approach changed American theater. Now with a nearly 50-member ensemble, we are on the verge of our next great act—the opening of a remarkable new theater-in-the-round and an education wing, two decades in the making, that promises to be a cultural nexus for our city. Glenn and Audrey, together, are the right mix to build on our company's legacy and open our doors wider than ever before."
The co-leaders will shepherd the evolution of the acclaimed company in this historic moment. This includes creating equitable space for individuals who have been historically under-represented and marginalized in the American theater, and welcoming audiences from across Chicago and around the world to Steppenwolf's new 50,000 square foot Arts and Education Center this fall. They will oversee the company's celebrated history of productions that provide intimate exposure to the human condition. They plan to continue to center the ensemble in programming; operationalize the theatre's commitments to inclusion, diversity, equity, and access; and advance the overall artistic vision for the institution.
"Audrey is a brilliant actor, director and exceptional mentor to young artists," said new Artistic Director Davis. "The ensemble has always been the heart and soul of Steppenwolf. As the company has grown so, too, has the ensemble, now reflecting a diversity of backgrounds, experiences, and passions. Our goal is to center the artists through ensemble leadership and strengthen that ensemble ethos so that it permeates every aspect of the institution."
"I am deeply excited to partner with Glenn, who is an extremely talented actor, producer, and entrepreneur," said new Artistic Director Francis. "Steppenwolf has always been an innovator and, as the American theater community reimagines itself, we're going to dream big and push Steppenwolf and the industry to reexamine how we support artists on and off stage. We are inspired by the changes we see in our industry and aim to redefine how artists are valued in America."
Both Davis and Francis cited the immediate past artistic directors – Martha Lavey and Shapiro – for planting the seeds for this next chapter. "Martha focused Steppenwolf with three principles: ensemble, innovation, and civic duty. She created great infrastructure in that regard. She connected Steppenwolf to our sister institutions in Chicago and around the country, expanded our ensemble to include multi-hyphenate theater artists, and brought education to the forefront of our programming. And Anna has left a footprint large enough to make actionable those principles by rerouting the building of our space to reflect not only the intimacy craved by audience and ensemble but also prioritizing learning, practice, and exploration for Chicago youth in our education center. Now with our unique backgrounds, and connection with the school and the industry, we are poised to grow these seeds both deeper into their roots and higher into the Chicago skyline."
Steppenwolf is one of just a small number of theatres in the country to have co-leadership of artistic vision and responsibilities.
"As an actor-centered theatre company, moving to a new, co-artistic leadership model is aligned with the entrepreneurial spirit of its founders, ensemble members and leadership team who have all shaped Steppenwolf. The different life experiences Glenn and Audrey bring to the role will provide a more comprehensive world-view in decision making that will benefit Steppenwolf actors, staff, the company, and our audiences," said Eric Lefkofsky, chair, Steppenwolf Board of Trustees.
The Theatre recently completed the final phase of its ambitious three-phase campus expansion plan that includes a 400-seat, highly accessible theatre-in-the-round, a dedicated education center and new spaces for community and socializing that will open this fall. The building will be the largest permanent cultural asset in Chicago to open this year.
"The Arts and Education Center was conceived as a public square to spark conversations catalyzed by the work on our stages. As Chicago-based artists themselves, Glenn and Audrey are rooted in that work. Steppenwolf is an ensemble theater, a provocative launching pad for new stories and groundbreaking productions, a cultural citizen of Chicago for nearly 50 years and a leading partner in education. Together, we are committed to opening our doors to artists from across all 77 neighborhoods of the City we call home, and to audiences from around the world," said E. Brooke Flanagan, executive director.
About Glenn Davis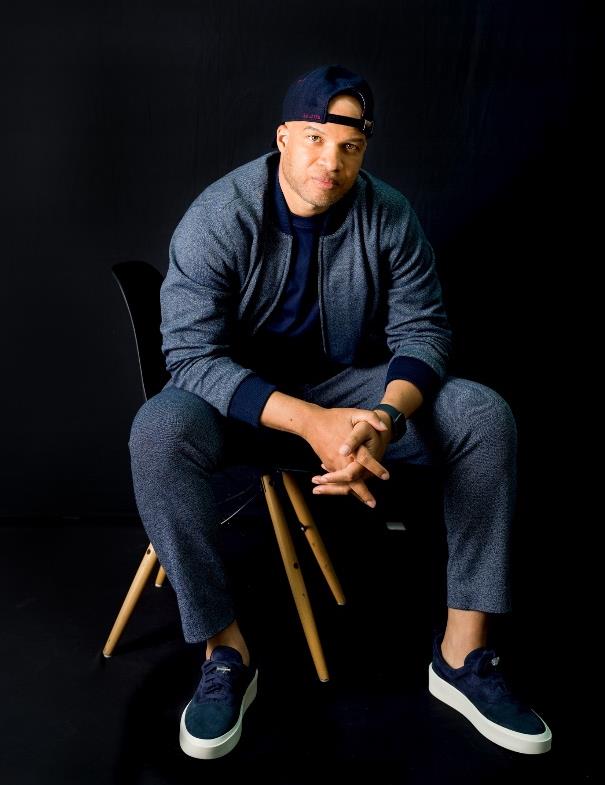 Originally from Chicago, Glenn Davis is an accomplished actor and producer. He garnered widespread acclaim for his performance in the world premiere of ensemble member Rajiv Joseph's Bengal Tiger at the Baghdad Zoo at L.A.'s Kirk Douglas Theatre, and transferred with the production to Broadway, where he starred alongside Robin Williams.
Davis joined the ensemble in 2017, where he has performed in several productions. Most recently he was seen in Steppenwolf's production of the award-winning Downstate by ensemble member Bruce Norris in Chicago and at the National Theatre in London, where The Guardian hailed his "visceral performance." Additional Steppenwolf performing credits include You Got Older (also featured Audrey Francis), The Christians, fellow ensemble member Tarell Alvin McCraney's The Brother/Sister Plays and Head of Passes, and the Steppenwolf for Young Adults production of A Lesson Before Dying. Off-Broadway credits are Transfers (MCC Theatre) and Wig Out! (Vineyard Theatre). Other regional credits include Moscow Moscow Moscow Moscow Moscow Moscow (Williamstown Theatre Festival); International credits include Downstate (National Theatre, UK), Edward II, (Stratford Festival), as well as Othello (The Shakespeare Company). Television credits include Billions, 24, The Unit, Jericho and The Good Wife.
Davis is a partner at Cast Iron Entertainment, a collective of artists consisting of Sterling K. Brown, Brian Tyree Henry, Jon Michael Hill, Andre Holland, and Tarell Alvin McCraney. Cast Iron is currently in residence at The Geffen Playhouse in Los Angeles, with a mandate to engage in a collaborative and experimental story development process intended to incubate new theater projects.
He is also an Artistic Associate at The Young Vic Theatre in London and at The Vineyard Theatre in New York.
Davis is a graduate of the Theatre School at DePaul University, and holds the distinction of being the first African American to graduate from the Birmingham Conservatory for Classical Theatre at the Stratford Festival in Ontario, Canada.
About Audrey Francis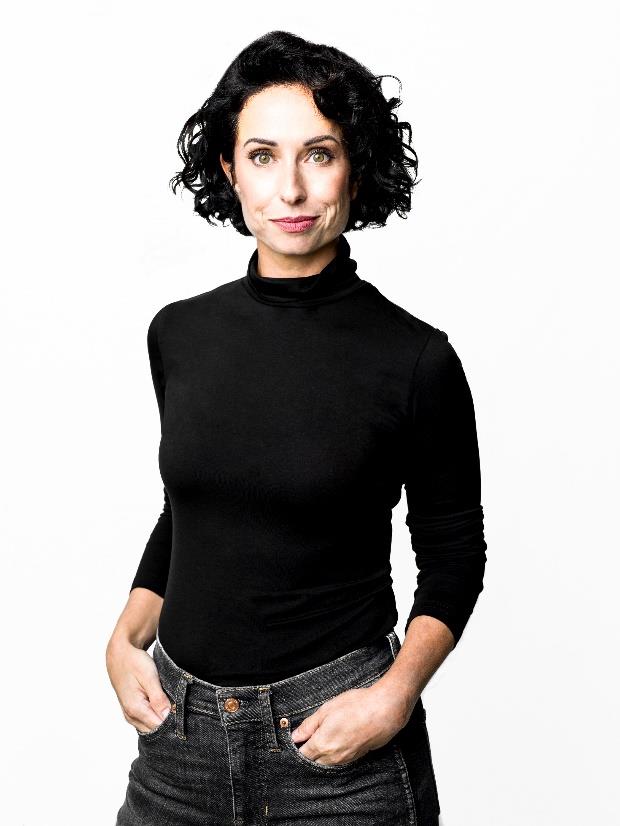 Audrey Francis is an acclaimed actor, director, teaching artist, and co-founder of Black Box Acting. In 2009, Francis co-founded the acting conservatory that started with 12 students and within 3 years, served over 1,000 Chicago artists. She created the original curriculum, The Black Box Method, which is based on and inspired by the Meisner and Viewpoints techniques. After running the company for a decade, Francis and her business partner sold the company. Black Box is still going strong and serving the Chicago community.
She attended The School at Steppenwolf in 2004, and since then has been acting professionally in Chicago, working with an array of companies in the storefront and regional theater scene. Audrey became a Steppenwolf ensemble member in 2017 and has performed in ten productions with the company to date, including The Doppelgänger (an international farce), Dance Nation, The Fundamentals, Between Riverside and Crazy, and The Herd. Francis has also been in many acclaimed independent films, namely Knives and Skin, Later Days, Signature Move, and the award-winning web series Distant Learners. Her most recent directing credits include Plano with First Floor Theatre that debuted in the 1700 space at Steppenwolf, The Invisible Hand at Steep Theatre, and the audio play of I Am Not Your Perfect Mexican Daughter in Steppenwolf's most recent virtual Steppenwolf NOW season.
Francis also works as a professional acting coach for Showtime, NBC, Fox, and Amazon. She works closely with executive producers, showrunners, and directors to provide actors with off-stage rehearsals that bring more of a theatre process to the world of television. She has most recently worked with The Chi, Empire, Patriot, and Chicago PD. She has taught at The University of Chicago, DePaul Theatre School, Loyola, Black Box Acting, and The School at Steppenwolf. She has also taught workshops in Los Angeles, Toronto, Sydney, and Melbourne.