TECHnically Speaking: 2021 YDMT Series Feat. Technical Director Francesca DeCicco
July 16, 2021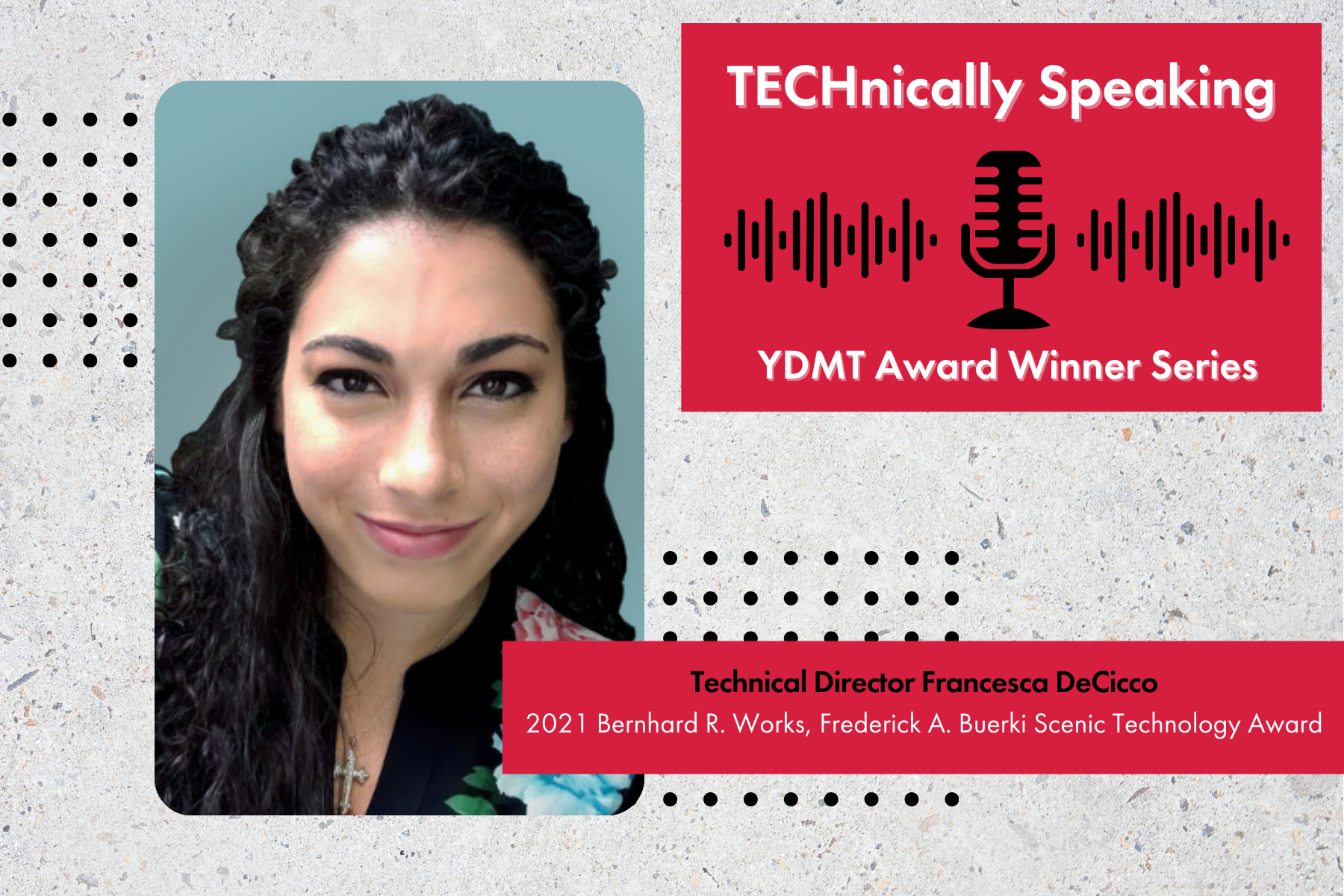 This week we're continuing our 2021 YDMT Award winner podcast series with Francesca DeCicco, winner of the 2021  Bernhard R. Works, Frederick A. Buerki Scenic Technology Award. 
Francesca has just completed her third year as an MFA Candidate in the Technical Design & Production Department at the Yale School of Drama. Prior to attending grad school, Francesca lived and worked in New York City as a Technical Direction Apprentice at The Juilliard School. Her time at Juilliard motivated her to pursue graduate school and further develop her technical and management skills. She was first introduced to technical theater in high school and went on to pursue a BA in Theatre Arts with a concentration in Design & Technology at the State University of New York at New Paltz. 
In this episode, we chatted about Francesca's gathered inspiration from women+, her most memorable designs, and what the post-pandemic industry might look like.
Listen to the full episode here or search "TECHnically Speaking" wherever you get your podcasts.
To keep up with Francesca and her work, visit her website!
TECHnically Speaking is a public service of USITT, which seeks to have a broad conversation on topics of interest to its members, but it is neither a legal interpretation nor a statement of Institute policy. The views expressed on this podcast by guests are their own and their appearance herein does not imply an endorsement of them or of any entity they may represent. Reference to any specific product or idea does not constitute an endorsement or recommendation. Views, opinions, recommendations or use cases expressed on this podcast do not necessarily reflect the views of USITT, its Board members or employees.