TECHnically Speaking: Open Broadcaster Software Takes Virtual Production to New Heights
June 23, 2021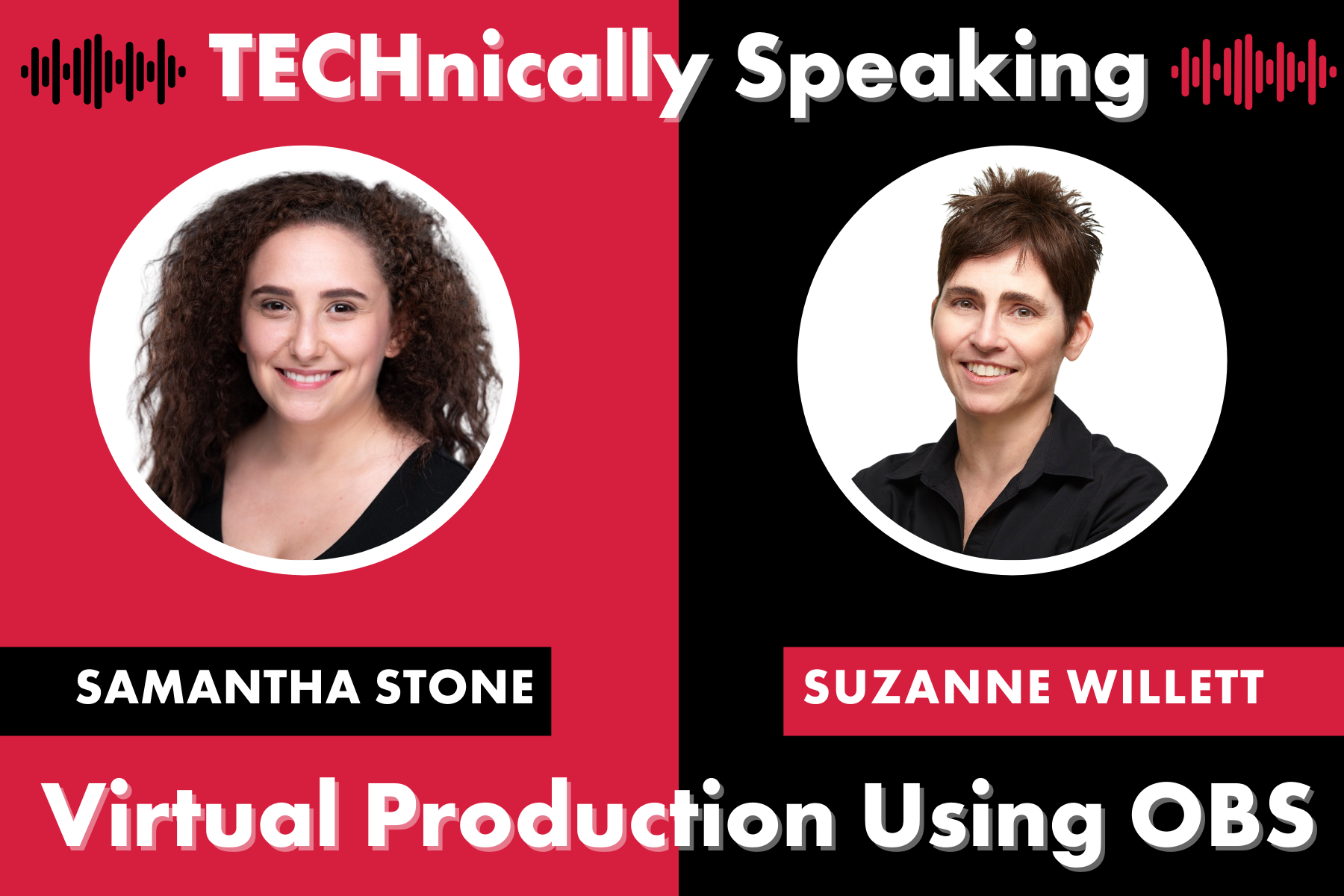 On this week's episode of TECHnically Speaking, we chatted with producer Suzanne Willett and stage manager Samantha Stone about their recent work on a virtual production titled, Westerwynne. The show was performed using Open Broadcaster Software (OBS) — a program which allows creators to marry live actors with virtual backgrounds for an immersive virtual experience. Go in-depth with us as we explore virtual production, OBS, and the challenges and successes that come with this rapidly growing performance platform.
Listen to the full episode here or search "TECHnically Speaking" wherever you get your podcasts.
TECHnically Speaking is a public service of USITT, which seeks to have a broad conversation on topics of interest to its members, but it is neither a legal interpretation nor a statement of Institute policy. The views expressed on this podcast by guests are their own and their appearance herein does not imply an endorsement of them or of any entity they may represent. Reference to any specific product or idea does not constitute an endorsement or recommendation. Views, opinions, recommendations or use cases expressed on this podcast do not necessarily reflect the views of USITT, its Board members or employees.