TECHnically Speaking: USITT22 Series with Jay Sheehan
March 18, 2022
This podcast was recorded on the show floor of USITT22 at Studio USITT in partnership with AKG by Harman.
Episode one of our TECHnically Speaking: USITT22 podcast series is here! We sat down with 2022 Wally Russell Professional Mentoring Award winner Jay Sheehan on the Expo floor and chatted about mentorship and industry passion with some fun anecdotes along the way. Listen to the full episode, here.
The Wally Russell Mentoring Award is presented by USITT in partnership with the Wally Russell Foundation to honor someone who embodies the guiding hand that Wally Russell provided to many young professionals.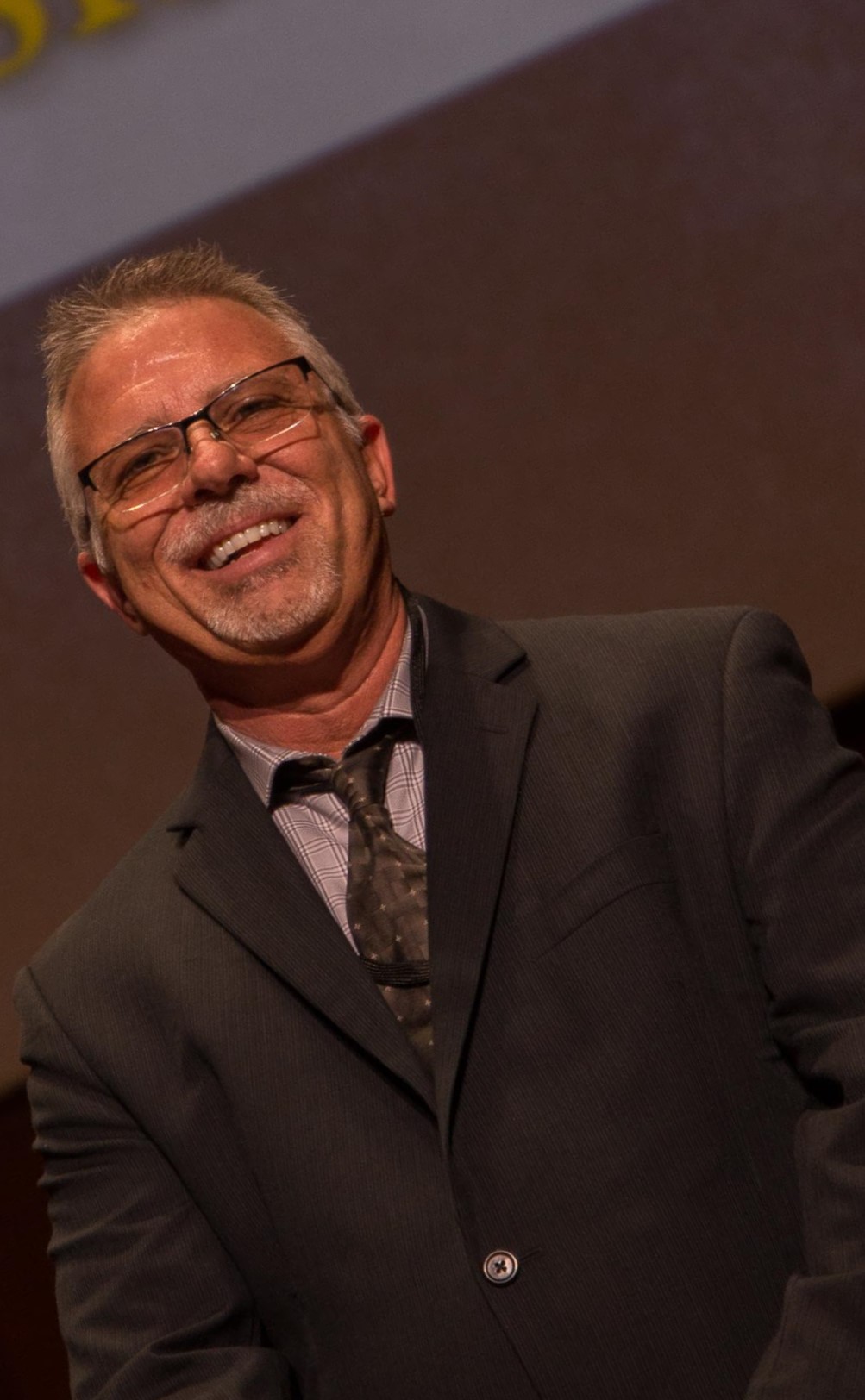 A 30-year resident of San Diego, Jay Sheehan oversees the production management and stage management areas for the School of Theatre, Television and Film at San Diego State University. Additionally, Jay created and leads the Certificate in Entertainment Management Program for the School. In addition to teaching stage management, production management and live concert production, Jay also oversees all aspects of production for the 8 show main stage and student production season.
Jay also serves as the National Production Manager for Young Arts, dedicated to help identify and support the next generation of artists in the literary, performing, visual and design arts. In this capacity, Jay oversees productions in Miami, and the Presidential Scholars program at the Kennedy Center in Washington D.C.
Jay is an Equity stage manager, having worked on over 50 shows during his stage management career. Jay's other jaunts around San Diego have found him as the Director of Production and Operations for the San Diego Symphony and Director of Operations for House of Blues, overseeing the 20,000 seat Coors Amphitheatre in Chula Vista.
Jay is also owner of Cue One Productions and is a freelance special event manager whose event list includes the NFL Super Bowl, Major League Baseball's All Star Game as well as non-profit charities concert events in and around the United States.
TECHnically Speaking is a public service of USITT, which seeks to have a broad conversation on topics of interest to its members, but it is neither a legal interpretation nor a statement of Institute policy. The views expressed on this podcast by guests are their own and their appearance herein does not imply an endorsement of them or of any entity they may represent. Reference to any specific product or idea does not constitute an endorsement or recommendation. Views, opinions, recommendations or use cases expressed on this podcast do not necessarily reflect the views of USITT, its Board members or employees.