USITT Welcomes Four New Fellows of the Institute
December 2, 2021
USITT has announced its newest Fellows of the Institute: Kathy A. Perkins, Jenny Kenyon, Paul Brunner, and David Stewart.
Fellows achieve this recognition through many years of exceptional participation in various aspects of USITT and the entertainment industry.
To USITT, the Fellows are members who are leaders in their craft or field and are an indispensable resource in continuing the work of the Institute, working together as peers to support the Institute in its advancement, fundraising, and outreach efforts. 
Please help us warmly welcome and congratulate the newest Fellows of the Institute!
Meet the New Fellows:
Kathy A. Perkins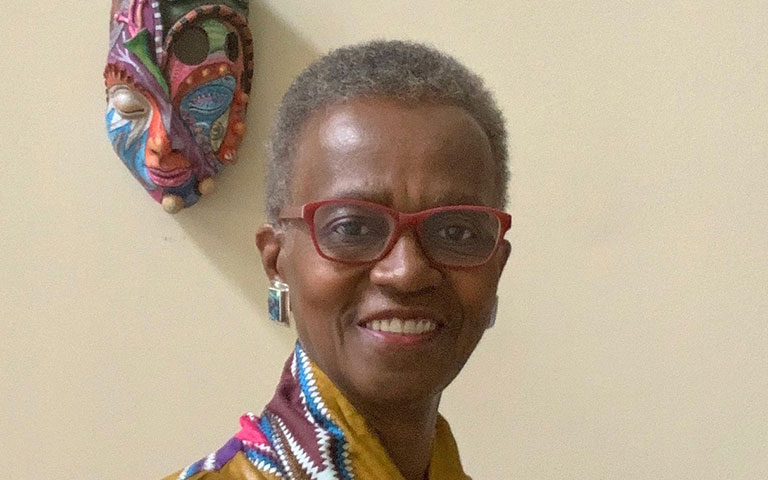 Kathy A. Perkins is a lighting designer, professor, author, and former USITT Board member, and now is a USITT Fellow in the class of 2022. A USITT Member since 1990, also served as Vice Commissioner for Education. She has been an active and vocal advocate and champion of young designers from underrepresented populations and has been addressing issues of Equity, Diversity, and Inclusion at USITT and other conferences since the mid-1990s.
Kathy has a long history as a USITT conference presenter and volunteer, as a nationally and internationally recognized designer and educator; as a frequently published scholar, researcher, and author; and as a mentor to countless young performing arts students and professionals. She has been a long-standing advocate for recruiting, educating, and supporting young people of color in the performing arts. Recently, Kathy has twice received the USITT Distinguished Achievement Award — for Education and for Lighting. 
As Chair of the Lighting Design Program at the University of Illinois-Urbana Champaign for 20 years and then Professor of Design at the University of North Carolina at Chapel Hill, Kathy gained national recognition for not only her artistry and pedagogical leadership, but also her unwavering commitment to the encouragement of equity, diversity, and inclusion within the design and technical theatre field, "making it her business," according to one colleague, to encourage young people of color to consider careers in the theatre.
She has earned numerous regional awards including winning both the Best Lighting Designer Award from the Chicago Black Theatre Alliance and the Woodie Award for Best Lighting Design four times each and an NAACP Theatre Image Award for Best Lighting Designer. Equally important are her Ford Foundation and the Institute of International Education grants for travel to Tanzania and Ethiopia to teach technical theatre workshops. She has also earned the Association for Theatre in Higher Education Career Achievement in Academic Theatre Award.
In Los Angeles, she has been awarded the NAACP Image Award, an Ovation Award, and, in 1989, received special recognition from the Los Angeles City Council and Mayor Tom Bradley for Outstanding Achievement in Lighting Design and African American History. Her work in St. Louis has been recognized with a Judy Award for Lighting Design. Kathy has been recognized for Outstanding Achievement in Lighting Design from the National Black Theatre Festival and is a 35-year member of the United Scenic Artists, Local 829. She is also a Fellow of the College of Fellows of the American Theatre. Kathy most recently made her Broadway debut for her lighting design for Trouble in Mind. You can read about her debut in full, here.
 
Jenny Kenyon 
Jenny Kenyon is a costume designer, scenic designer, scenic artist, and forensic artist. Her work with USITT includes serving as Costume Design and Technology Commissioner and Vice Commissioner and serving on the USITT Board from 2015 to 2021. She has been Chair of the USITT Awards and Resolutions Committee and has chaired or presented numerous programs or sessions for USITT and for KC/ACTF.
Jenny has also been a very successful leader within the Costume Commission, filling several roles, each with increasing responsibilities and simultaneously providing other commission members new opportunities for advancement and engagement. She encourages recognition for those who have provided exemplary service as well. She serves as a role model to all members, not only those in costume design and crafts, showing how it's possible to be active in regional section leadership while at the same time serving a variety of assignments, all critical to the mission of the Institute.  
Jenny has worked as a freelance Costume and Set Designer in New York City and at regional and summer theatres across the U.S. She served as the Assistant Costume Coordinator for the Radio City Music Hall Christmas Spectacular from 1996 to 1999. She has worked with the WPA Theatre and the Duplex Cabaret in New York City, the Russian Ballet Theatre of Delaware, Opera Delaware, Lincoln Midwest Ballet, Nebraska Repertory Theatre, Bloomsburg Theatre Ensemble, and the Pennsylvania Center Stage.
She has recently served as a Visiting Professor of Scenography for Bucknell University and was a Visiting Professor of Costume Design at Bucknell in 2008-2009 and 2015-2016. She has taught and designed at the University of Nebraska-Lincoln, Evansville University, and Manhattanville College. Jenny has served on the faculty at Penn State University from 2004-2010 and from 2016 to the present. She served in a production internship with the television series, Law & Order in 1995. Her work as a Forensic Artist has included projects in facial reconstruction at a burial site in Belize and forensic room reconstruction of a burial chamber in Chaco Canyon including a 3D reconstruction of the chamber, artifacts, and remains.
Jenny holds a BFA in Studio Arts from the Art Institute of Chicago, an MFA in Theatre Design from Brandeis University, and a Master of Science in Forensic Art from the University of Dundee, Scotland. She is a Costume Design Member of United Scenic Artists, Local 829.
 
Paul Brunner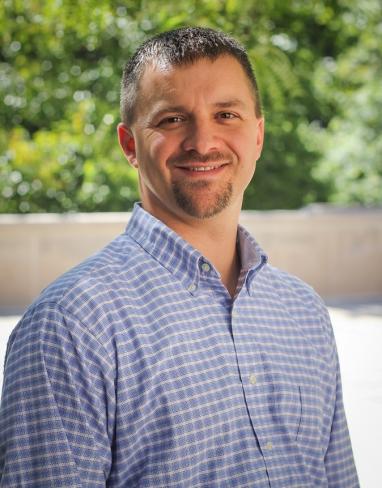 Paul Brunner has played a role in USITT leadership for most of his professional career. Now in his second term as USITT Secretary, leading efforts to update our evolving bylaws. Prior to this, Paul completed two terms on the Board of Directors. He currently is one of USITT's two representatives on ESTA's ETCP Council, along with Fellow Joe Aldridge. Paul served terms as Technical Production Commissioner and as that commission's Vice-Commissioner for Programming. For decades he has been involved in activities of the Midwest Regional Section, serving as a member of the board of directors and as a project and session organizer.
Recognized nationally as one of USITT's leaders in environmental initiatives, he and Fellow Michael Mehler have collaborated with Broadway Green Alliance (BGA) to organize joint activities and conference sessions. Paul has written extensively in TD&T and other publications regarding environmental issues. One of his articles "Sustainable Design and Production: Four Principles for a Sustainable Future," received USITT's 2013 Herbert D. Greggs Merit Award.
Paul currently works with Winona, Minn.-based Thern Stage Equipment as Business Development Director, working with architects and consultants and developing Thern's theatrical sales department. This follows 11 years at Indiana University-Bloomington where he was Head of Theatre Technology & Technical Director. Previously at IU, he was Technical Director at the Jacobs School of Music, Opera & Ballet Theatre. He began his professional career as technical director and faculty member at, first, Oklahoma State University, working with Bruce Brockman, followed by two years at Indiana University-South Bend.
 
David Stewart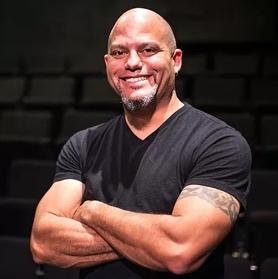 During the 12-plus years David has been active with USITT, he has been an outstanding leader and contributor to the Management Commission and other important initiatives of the Institute. Before joining the Board of Directors in 2016, David served as a mentor in the Stage Management Mentor Program (2009-11), was a Vice Commissioner for Programming in the Management Commission (2011-14), and served as the Commissioner for Management in 2014-2016. During his service to the Management Commission, he worked with his colleagues to bring engaging and valuable programming to the Conferences.
David was Chair of the Black, Indigenous, and People of Color Network (BIPOCN) from 2013 to 2019. The BIPOCN was instrumental in creating a supportive and welcoming space for minority members seeking to establish themselves in the world of design and production. He has also been a key player in the success of USITT's Gateway Program, the mentorship opportunity for students from underrepresented populations within the industry. He is currently the Chair of the Equity, Diversity, and Inclusion Committee, helping to reshape the diversity of USITT and the entertainment industry.
David has had a more than three-decade career in the performing arts, which started with being an assistant stage manager at the Repertory Theatre of St. Louis. Currently, he is a Production Manager at Walt Disney World in Orlando, Fla. His professional journey has included stage management roles at the Muny in St. Louis, Kansas City Outdoor Musicals, the Studio Arena Theatre, The Children's Theatre Company, Madison Repertory Theatre, and the University of Wisconsin. His resume also includes the unique credit as Stage Manager for the Dalai Lama. 
David has also been a production manager at the University of Wisconsin and the University of Texas. He was the Director of Production at the Guthrie Theatre from 2015 to 2018, and in 2018 he transitioned to his current job as a Production Manager at Disney World, which included a role heading the 50th-anniversary celebration productions held at the Walt Disney World earlier this year.
David recently launched a company of his known: Production on Deck. He describes it as "a resource to consolidate the many tools used across the country to identify talent from marginalized communities and has grown into a full-fledged talent and consulting firm. With a focus on Inclusion, Diversity, Equity, and Belonging, Production on Deck seeks to expand the traditional idea of the talent pipeline and increase pathways for marginalized communities to access jobs in theatrical production."