What a Week!
March 12, 2021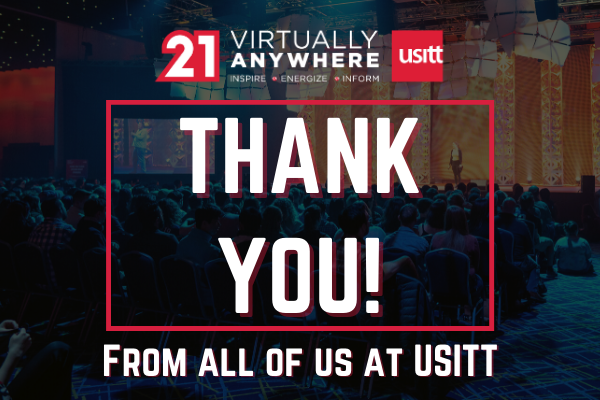 This past week, we held on our 61st Annual Conference & Stage Expo, dubbed USITT21 - Virtually Anywhere. This year's event marked the Institute's first-ever completely virtual Conference & Stage Expo.
We want to extend a massive thank you to our attendees, exhibitors, presenters, sponsors, volunteers, and everyone who made USITT21 a major success.
The week showcased the world of live entertainment design and technology featuring exhibitors of the latest products and services and more than 200 presentations, demonstrations, and celebrations of work by top practitioners in the field.
Attendees flocked to the online event from virtually everywhere! USITT21 saw attendance from all 50 U.S. states as well as D.C. and Guam, and 30 additional countries, including Canada, United Kingdom, Italy, Finland, Indonesia, New Zealand, South Korea, United Arab Emirates, and Russia. More than 4,000 registrants and exhibitors were virtually present throughout the week!
Here is what USITT21 looked like from a few of our attendees' points of view!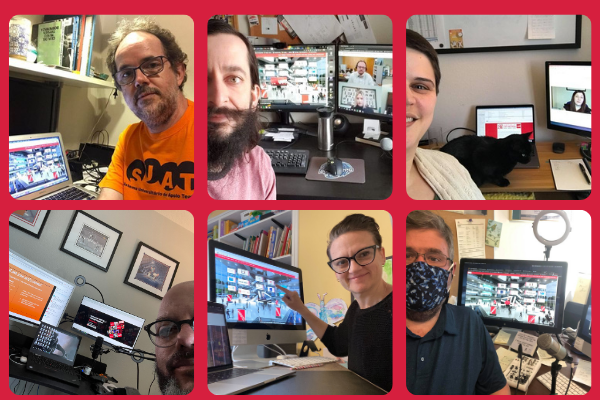 Though our week of education, innovation, networking, and fun has commenced, USITT21's content can continue to be enjoyed! From now until Sept. 8, 2021, use your USITT login as you have for the past week to view all of USITT21's previously aired offerings!
This includes our over 200 sessions, keynotes, panels, roundtables, exhibitor content, award presentations, and much more. Use this as an opportunity to attend sessions that may not have fit into your schedule, or simply re-watch the content for fun or education reference — it's up to you!
Thank you to everyone who made USITT21 - Virtually Anywhere a hit! The industry showed up this past week, and we're excited to see what the future holds!
And with that...