COVID Safety and COVID Compliance Officer Training
Exclusive USITT Member Rate $20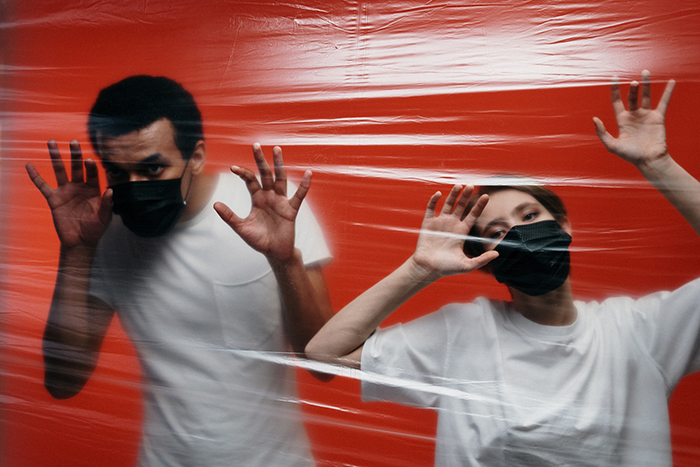 USITT has partnered with Arts & Science to offer COVID safety and COVID Compliance Officer classes to its members. The two-hour course is available to USITT Members only for the low price of $20.
Any interested member should register immediately as we expect these classes to fill quickly at this special low rate.
COVID Safety and COVID Compliance Officer Training for Theatre Production is designed for those who aim to be COVID Compliance Officers and those who want to be educated as responsible team members during the pandemic. Those who show command of the material will be awarded a certificate of completion as a "COVID Compliance Officer for Theatre Production." Those who complete the class will gain access to curated COVID Safety & CCO resources.
Theatre Production – CCO Certificate & COVID Safety Training Course Overview
Based on CDC recommendations, the class will be taught by medical, theatre, and live event professionals based on CDC recommendations. Whether the aim in taking the class is to be engaged as a COVID Compliance Officer or simply to be educated as a responsible team member during this COVID age, this class is ideal.
The class will be moderated and co-taught by Lauren Class Schneider and Dr. Larry Kaskel, with guest instructors Cody Renard Richard (Hamilton) & Bonnie Panson (SIX). Your training will give you the pertinent facts while dispelling the myths. Dr. Kaskel will teach the science behind COVID safety, related to Theatre Production. Thanks to Cody and Bonnie, you will also hear how productions are adapting during the pandemic.
Click for detailed class agenda from Arts & Science.
Exclusive pricing for USITT members is for a strictly limited time. We've reserved a number of seats at this low price and once these sessions are sold out, we may not be able to add additional sessions or spaces. Please take advantage of this $20 pricing by reserving your spot immediately.
If your USITT membership has expired, you can rejoin the Institute when you register. Take advantage of our traditional Annual Membership or our new Monthly Subscription Membership option.
Act now. This credential may be of critical importance to your job search as our industry reopens.
Course Dates and Times:
Please note: registration cuts off at 5 p.m. on the date mentioned. All times are EDT.
June 17 11 a.m. - 1 p.m. (Register by 5 p.m. on June 13)
June 19 5-7 p.m. (Register by 5 p.m. on June 15)
June 21 3-5 p.m. (Register by 5 p.m. on June 15)
June 23 1-3 p.m. (Register by 5 p.m. on June 17)
June 25 9-11 a.m. (Register by 5 p.m. on June 21)
June 27 6-8 p.m. (Register by 5 p.m. on June 22)
June 29 8-10 p.m. (Register by 5 p.m. on June 23)
*Non-Member rate $50