Exhibitor Information and Stage Expo for USITT22
View the 2022 Conference and Stage Expo prospectus, the interactive Stage Expo map, and a list of exhibitors below.
Stage Expo Hours:
Thursday, March 3, 2022: 11 a.m. – 6 p.m. EST
Friday, March 4, 2022: 11 a.m. – 6 p.m. EST
Saturday, March 5, 2022: 9:30 a.m. – 2 p.m. EST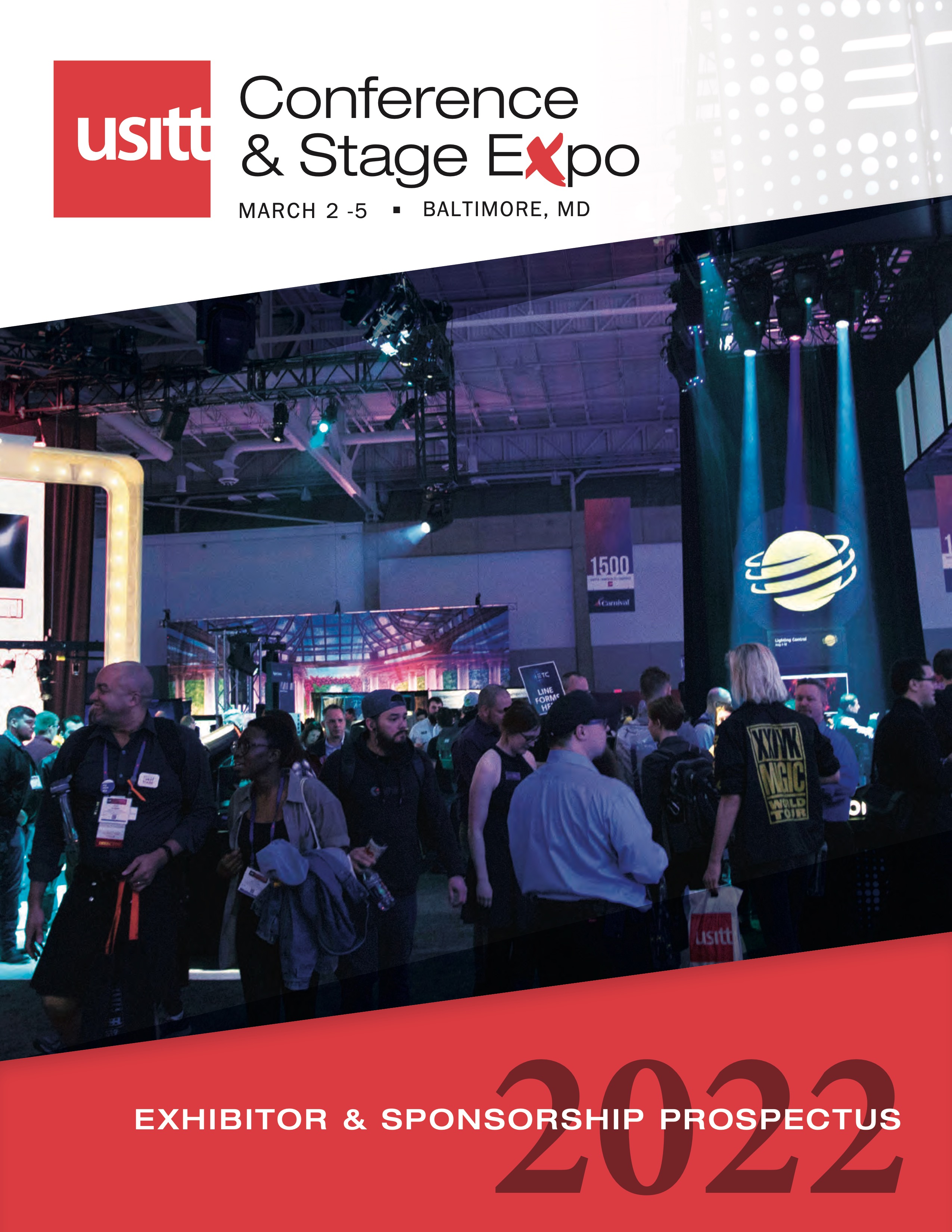 The Stage Expo is back this year at USITT22 in Baltimore, and we couldn't be more excited to see you all in person once again!
For companies interested in exhibiting this year, read through the 2022 prospectus by clicking the image below to learn about rates, demographics, and more.
To view an interactive map of this year's expo floor, CLICK HERE.
To view a list of this year's exhibitors, CLICK HERE.
To log in to the Exhibitor Service Center, CLICK HERE.
Exhibitor Service Center
Exhibitors — have you checked out our Exhibitor Service Center? It's a one-stop-shop for all of your Conference & Stage Expo needs such as housing, registering your booth staff, making payments, and more!
In the Exhibitor Service Center you are able to: 
Register Booth Staff
Update your online company profile 
Download important documents 
View Housing Information
Explore the Exhibitor Kit
Make a Payment
And Much More!