Exhibitor Information and Stage Expo for USITT22
View the 2022 Conference and Stage Expo prospectus, the interactive Stage Expo map, and a list of exhibitors below.
USITT22 Expo Hall Sponsor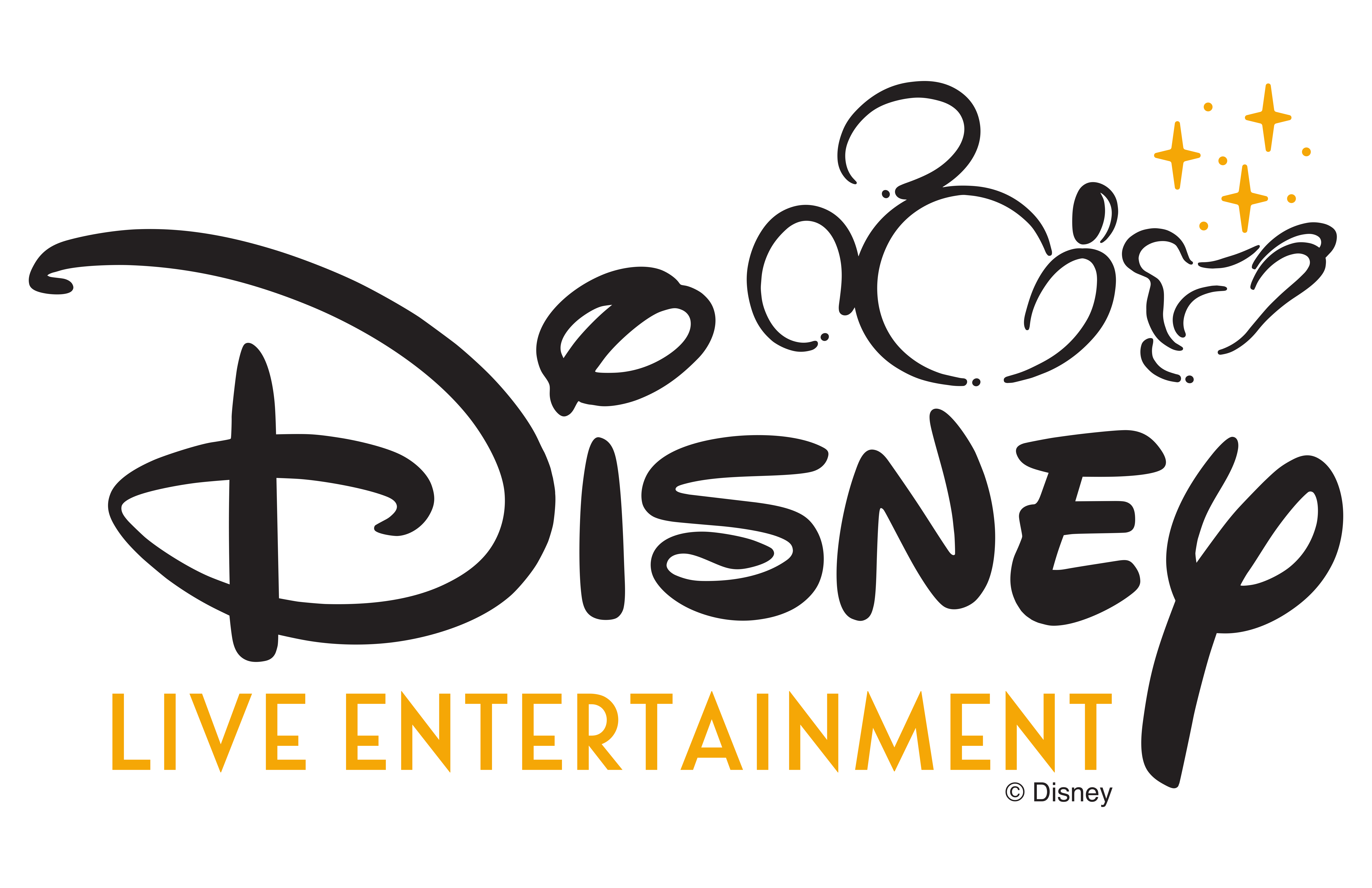 Stage Expo Hours:
Thursday, March 3, 2022: 11 a.m. – 6 p.m. EST
Friday, March 4, 2022: 11 a.m. – 6 p.m. EST
Saturday, March 5, 2022: 9:30 a.m. – 2 p.m. EST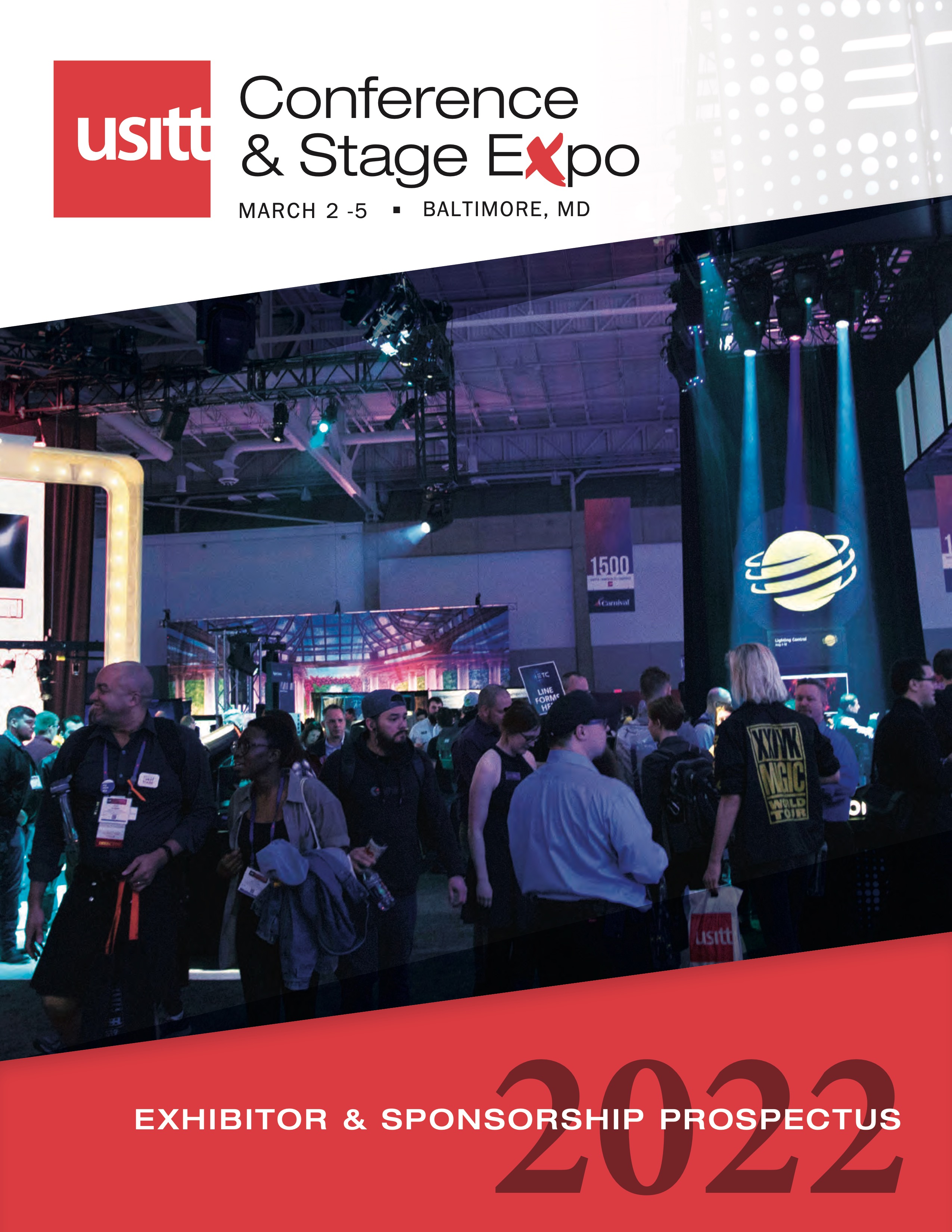 The Stage Expo is back this year at USITT22 in Baltimore, and we couldn't be more excited to see you all in person once again!
For companies interested in exhibiting this year, read through the 2022 prospectus by clicking the image below to learn about rates, demographics, and more.
To view an interactive map of this year's expo floor, CLICK HERE.
To view a list of this year's exhibitors, CLICK HERE.
To log in to the Exhibitor Service Center, CLICK HERE.
To view the Exhibitor Services Manual, CLICK HERE.
Exhibitor Deadlines
Discount Price Deadline for Standard Shepard Orders
Thursday, Feb. 10, 2022
Last Day for Warehouse Deliveries Without a Surcharge
Tuesday, Feb. 22, 2022
Last Day for Warehouse Deliveries*
Monday, Feb. 28, 2022
* Date indicated is last day freight can arrive to advanced warehouse with guarantee of delivery to booth for exhibitor move-in.
First Day Freight Can Arrive at Show Site
Tuesday, March 1, 2022 | 8:00AM
Shipping Addresses 
ADVANCE WAREHOUSE SHIPMENT ADDRESS
Exhibiting Co. Name & Booth Number
USITT Conference & Stage Expo
c/o Shepard Exposition Services
7079 Oakland Mills Rd
Columbia, MD 21046
 
DIRECT TO SHOW SITE SHIPMENT ADDRESS
c/o Shepard Exposition Services
Exhibiting Co. Name & Booth Number
USITT Conference & Stage Expo
Baltimore Convention Center
1 West Pratt Street
Baltimore, MD 21201
Exhibitor Information
As we inch closer and closer to USITT22 we want to make sure our exhibitors have everything they need for a successful Conference & Stage Expo!
Exhibitor Services Center
Please take some time to explore our Exhibitor Services Center. In the Exhibitor Services Center you are able to:
Register Booth Staff
Update your online company profile 
Download important documents 
View Housing Information
Explore the Exhibitor Kit
Make a Payment
And Much More!
Click here to access the Exhibitor Services Center.
Book Your Booth
If you have not yet registered for USITT22 but are interested in booth space, we have a handful of fantastic locations to choose from on our Expo Floor! Before booking, check with Jody Harris to see if you have a deferred credit on your account which can be used towards your booth costs. Please note all credit must be used in 2022 or it will be forfeited. Click here to see our available locations. 
VIP Customer Codes
Looking forward to seeing buyers on the Expo floor? We have VIP codes available for your best customers!  Please note VIP promo codes are for expo-only passes. Contact Jody Harris for more information on VIP codes.
Sponsorship & Advertising
Interested in sponsoring a portion of USITT22? How about purchasing ad space in and upcoming issue of TD&T?
Click here to view our USITT22 Prospectus and our wide-array of sponsorship opportunities.
Click here to view the full list of advertising opportunities.
Thank you for your support of USITT, now more than ever! Please do not hesitate to contact Jody Harris and/or Lea Ann Quimby if you need further assistance or have questions. We look forward to working with you to create an exceptional exhibiting experience this year!