USITT Student Chapter Discord Giveaway – Rosco Scenic Paint Kits
September 21, 2021
The USITT Student Discord and Rosco have teamed up to give away three Scenic Paint Kits!
The giveaway opens Wednesday, Sept. 29, and closes Friday, Oct. 8. Winners will be announced on the USITT Student Discord on Oct. 11. This Giveaway is open to residents of the United States, UK, EU, and Canada!
No matter if you're a student or a professional scenic painter – all artists need a way to experiment and hone their craft. That's the purpose of Rosco's Scenic Sets. They worked with a panel of professional scenic artists and professors to develop eight different paint kits that would provide colors and materials for exploring different scenic paint techniques. Each Scenic Set contains four 6 oz. jars of Rosco scenic paint or coating materials that scenic artists can use to practice color mixing and shading, experiment with wash and glaze layers, or create different scenic treatments like skies, wood, dirt, and foliage.
To enter:
Join the USITT Student Discord Server
You will find a link to enter the Giveaway in the #giveaways Channel on the Discord Server
Details:
Must be a member of the USITT Student Discord
USITT Membership not Required
This giveaway is for students only
Winners will be contacted for shipping information soon after the giveaway ends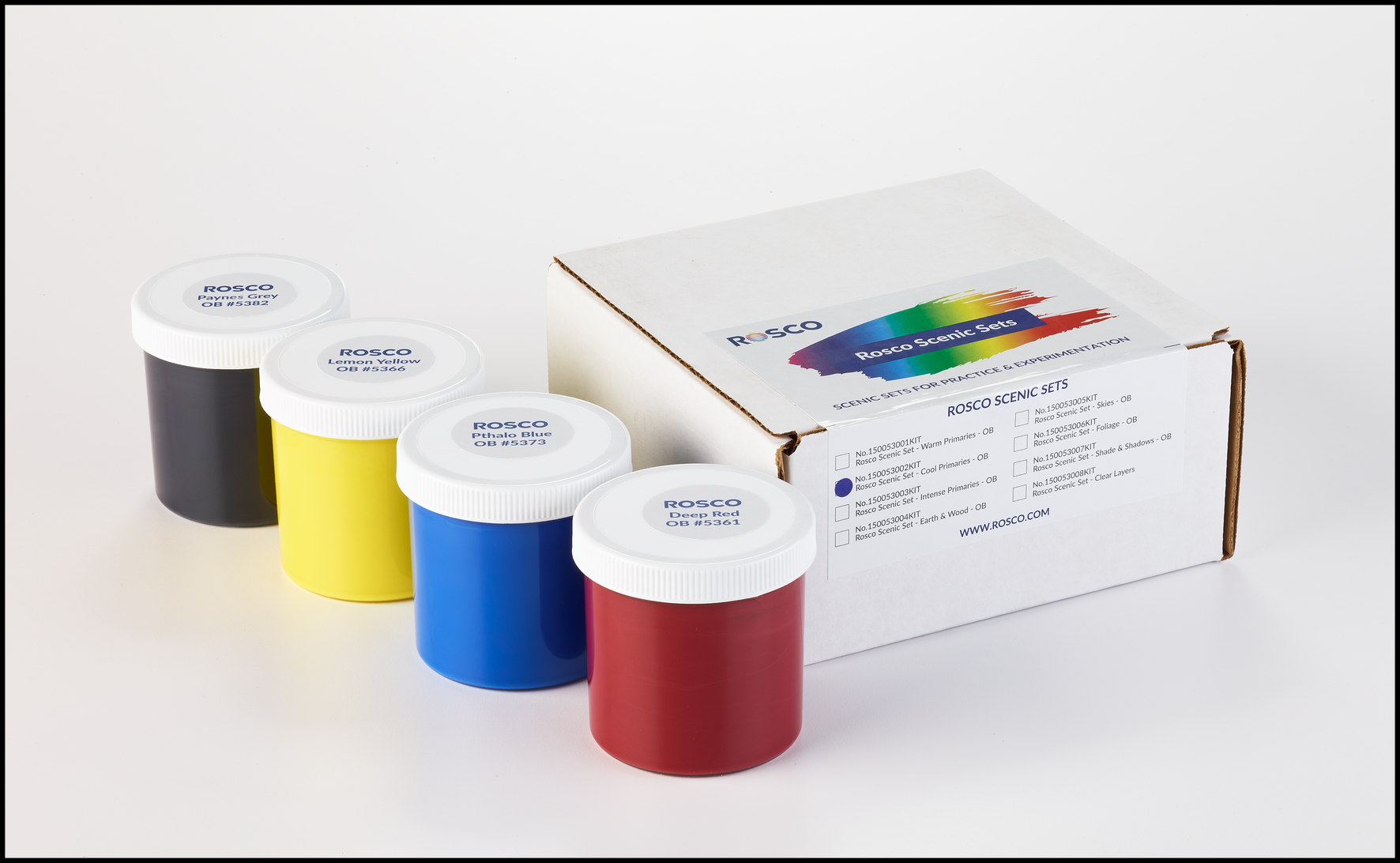 (For Students Only. This giveaway is not endorsed or sponsored by Discord.)
Good Luck! Don't forget to invite your friends and classmates to the Server.