Stage Expo
Stage Expo is a marketplace for more than 350 exhibitors and thousands of industry professionals, educators, students, and everyone in between.
Come together in exploration of the industry's latest technologies, programs, and products all in one place. USITT's Stage Expo offers hands-on demo areas, multiple stages hosting costume parades, makeup demonstrations and micro-sessions, as well as interview areas, networking opportunities, and more.
This industry hub welcomes all levels of experience in one place all with similar goals and passions. Take a look at what's to come at USITT 2020's Stage Expo.
Stage Expo Hours
Thursday, April 2: 11 a.m.-6 p.m.
Friday, April 3: 11 a.m.-6 p.m.
Saturday, April 4: 9:30 a.m.-2 p.m.
Expo Only — Extended
We're bringing you more time to enjoy Stage Expo — uninterrupted. USITT 2020 will be packed with sessions, networking, and educational opportunities galore, but we also want you to have dedicated time to explore Stage Expo.
This year we're offering extended Expo Only hours: time slots where no other programming will be scheduled allowing you to focus your time on exhibitors, costume and innovation stages, interview areas, and demos on the Expo floor.
You won't miss any sessions or panels, and exhibitors get more one-on-one time with attendees and buyers —  it's win-win in our book!
Expo Only Hours
Thursday, April 2: 11 a.m.-1 p.m. & 4 p.m.-6 p.m.
Friday, April 3: 1 p.m.-5 p.m.
Saturday, April 4: 10 a.m.-1 p.m.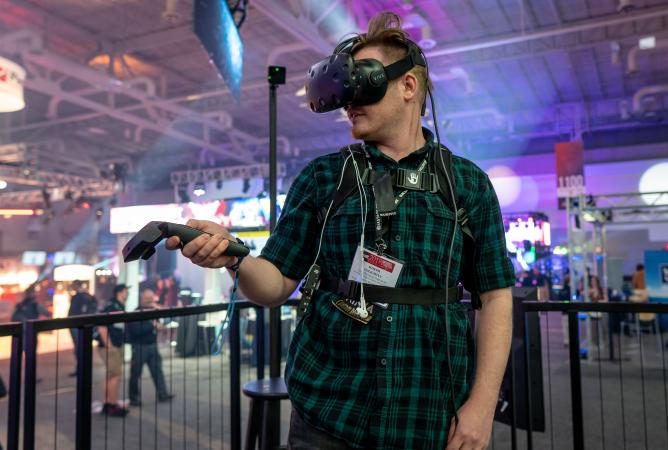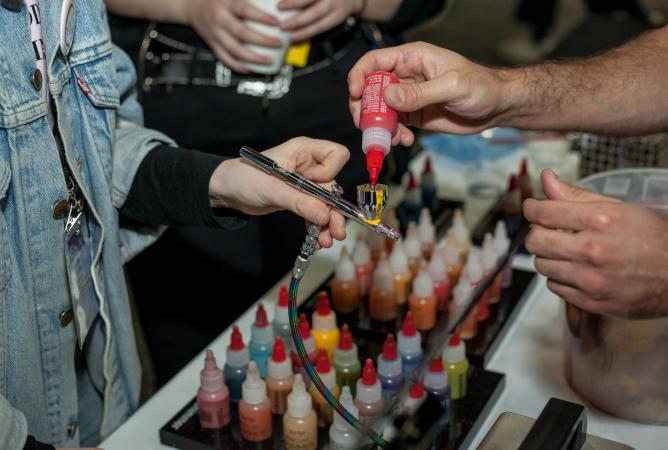 Tactile Experiences
Stage Expo is a mecca of hands-on opportunities such as console demos, digital media playgrounds, lighting labs, makeup demonstrations, and more. 
Get up close and personal with the latest in industry technology and learn proper usage straight from the manufacturers themselves. Demo and lab sign-ups coming soon!
There's nowhere else that you can experience more than at USITT's Stage Expo. Whether you are just starting out or are a pro at the top of your field, there's plenty new and different for you to experience each year at Stage Expo. Don't miss it!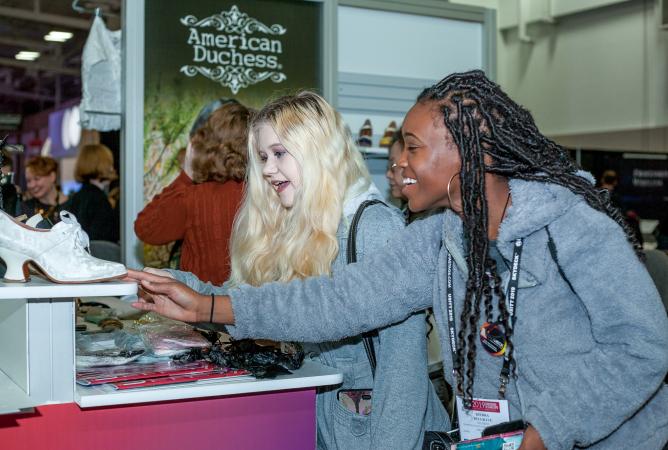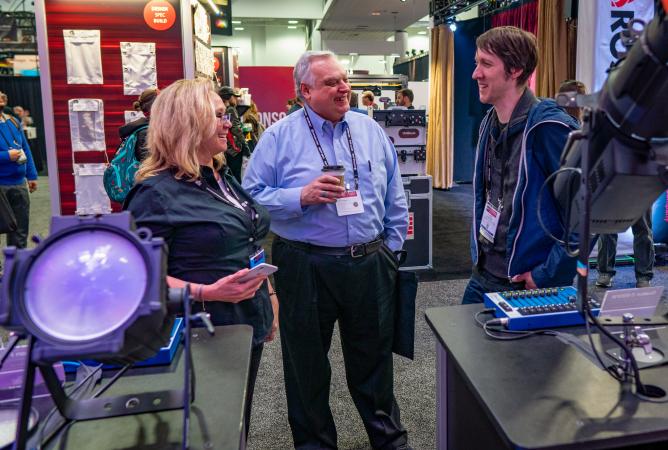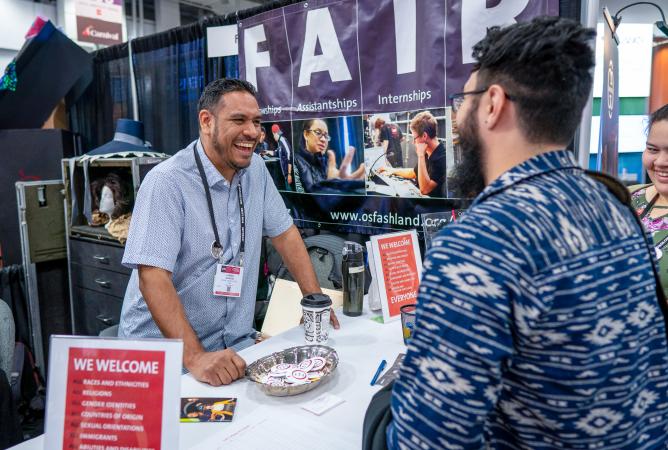 Exhibitors Galore
USITT19 saw more than 6,000 attendees, 340 exhibitors, and 53,600 sq. ft. of rented Expo space. That's quite a record! We already expect even more companies, manufacturers, and schools with expertise in a wide array of industry-related fields to be in attendance in Houston. See our full list of exhibitors!
Meet Cody Hann!
Cody Hann, USITT's Sales Manager handles everything Stage Expo, exhibitors, and sales. If you are looking for booth space, sponsorship opportunities, or other exhibitor information, please visit our exhibitor site to contact Cody about exhibiting or sponsorship opportunities.