Take a Peek Behind the USITT Curtain
August 31, 2023
The USITT Board of Directors has established the Sherry Wagner-Henry Leadership Development Initiative to advance the next generation of leadership in the arts. The program is named in honor of Sherry Wagner-Henry, longtime USITT member and former Board member who passed away unexpectedly in 2020.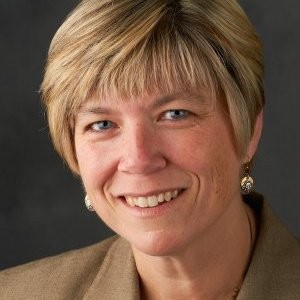 In 2014, USITT's Secretary, Sherry Wagner-Henry, conceived and launched the USITT Board Mentorship Program. With feedback from former participants, and renamed in her honor to Sherry Wagner-Henry Board Fellowship, the program has refocused to become a flexible, 12-18-month long Fellowship with particular emphasis on finding the future leaders of USITT and investing in their growth.
Hear what current Board Fellows have to say about the Program:
"I am deeply honored and grateful to have been given the opportunity to be a Sherry Wagner Henry Board Fellow," said current Sherry Wagner-Henry Board Fellow, Kyle Jensen. "USITT has given me so much in my career. From the moment I walked into my very first USITT Conference in 2016 in Salt Lake City, I knew I wanted to be part of USITT. USITT helped me get a job right after I received my undergrad at Fresno State and I then was then able to receive my MFA from Minnesota State University, Mankato. The Institute has helped me make lasting connections and has provided resources to help my career. I wanted to start giving back to USITT and gain the knowledge of not only leadership in our industry and the non-profit sector, but also what it takes to be on the Board of Directors for USITT. Being a part of the Shery Wagner-Henry Board Fellowship allowed me to be part of the greater good for not only the entrainment industry but also humanity." 
"Being a Board Fellow has really opened my eyes to what USITT can offer for anyone in our industry," said current Sherry Wagner-Henry Board Fellow Jennifer Gonzalez. "I highly suggest applying to become a Board Fellow as it has changed my pathway in a positive way."
This opportunity serves as a bridge to connect emerging professionals with current leaders in the theatre and entertainment industry, as well as an opportunity to learn new skills that will help the Fellow develop valuable expertise on their journey to nonprofit leadership.
"This Fellowship is perfect for someone with an interest in nonprofit leadership who doesn't know where to get started,: said current USITT Director, Trish Hausmann. "You get the chance to sit at the table and take part in the discussions of the board and get to spend time with some of the most wonderful theatre-makers in the business. With this Fellowship, a young professional can not only have a real impact on USITT but also gain tools to become a successful leader in our industry after the Fellowship ends."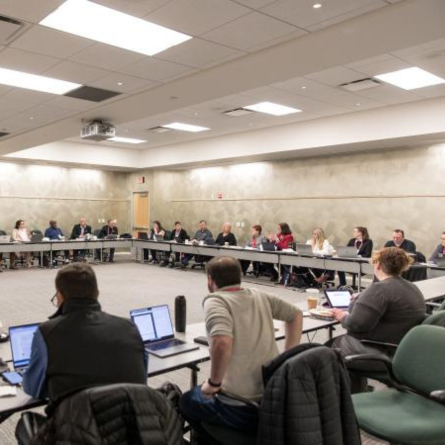 This opportunity is best suited for members with 2-5 years of professional experience but could be a valuable addition to graduate level study for the right individual. This Fellowship will provide an open door to the Executive Director and board members of USITT, as well as, positions on Committees and a greater understanding of nonprofit governance structures.
USITTs Board of Directors"So often, a nonprofit board seems like a scary group off in the distance that makes decisions that we don't know much about," Hausmann said. "The Sherry Wagner-Henry Board Fellowship demystifies what a board does for an organization."
The core element of the initiative is the Sherry Wagner-Henry Fellowship to support a young professional to serve as a non-voting member of the USITT Board. Development of new Board leaders was a passion of Wagner-Henry, who fervently believed that the next generation of non-profit leaders should be developed through an engagement with governance that allowed their voices to be heard. 
"Sherry Wagner-Henry brought to USITT an enthusiasm, love, and awareness of arts administration," said USITT President Carolyn Satter. "She was an integral part of creating educational sessions presented at USITT's Annual Conference, coinciding with the criteria development for a "hands-on" program open to aspiring administrators. She loved being a mentor and making Board experience accessible to young professionals."
Wagner-Henry's husband, Brent "Mickey" Henry shared that while classroom teaching was "not her thing," she enjoyed making connections for her students with industry professionals. "Sherry felt that this was much more valuable than a classroom lecture. It's why she started the Board Mentorship program at USITT."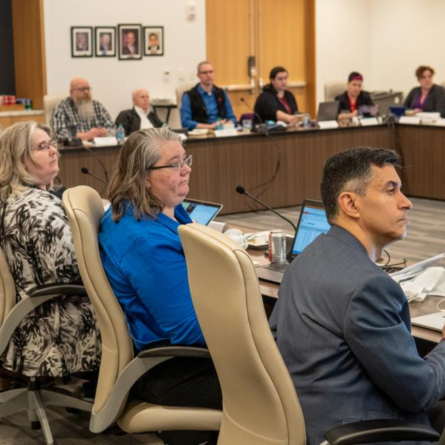 USITTs Board of DirectorsIn addition to supporting the cost of meeting attendance for fellowship recipients, the Sherry Wagner-Henry Leadership Development Initiative will grow to support leadership development across the Institute, allowing promising young leaders the opportunity to engage and grow in non-profit service.
"The symbiotic relationship of the program allowed the mentee to learn from the leadership but also allowed the leadership to gain the perspective of a generation who rarely had a seat at the table, thus allowing both parties to grow," continued Henry. "The program peeled back a curtain and revealed the 'mystery' of how an organization is run."
The initiative is housed in the USITT Professional Development Fund, which supports continuing education opportunities for non-students. Gifts to the Sherry Wagner-Henry Leadership Development Initiative can be made here.
Learn more about our current Board of Directors, here.
Learn more about past and present Board Fellows: